How to Make Bay Breeze at Home
Note- This post may contain affiliate links, we earn from qualifying purchases made on our website. If you make a purchase through links from this website, we may get a small share of the sale from Amazon and other similar affiliate programs.
A homemade cocktail seems very interesting. Today I will be sharing a famous cocktail of Malibu named Bay Breeze cocktail. I hope you like it.
I was at a party and a bartender there suggested trying this drink. On his recommendation, he made me this drink. This drink is refreshing and has a punch of flavors in it. It is an inexpensive drink that you can make. For me, it's a great party hit as you can make it in bulk easily.
Bay Breeze cocktail just has three ingredients in it- cranberry juice, pineapple juice and vodka. Just pour these 3 ingredients into a glass with some ice and your cocktail is ready.
Can you imagine any drink to be this easy? It is a drink everyone should try. So I am delighted to share the recipe in detail further. Just follow the steps and your drink will be ready to sip. But there are many other tea recipes that we've covered in our blog. You should definitely check them as well.
1. Vampiro Cocktail– This Vampiro Cocktail combines the flavors of the Blanco tequila with a twist of different juices and a little spiciness. You can pair this Vampire cocktail drink with chips, salsa, and several other things.
2. Captain Morgan Long Island Iced Tea– The recipe is a unique one and is the most famous brand of cocktails in most parts of the North American region. This recipe is all about a drink that got popular after mixing up various alcoholic beverages together with a twist of some small elements like cola and lemons wedges in it.
3. Captain Cool Cocktail– This drink is called captain cool cocktail recipe and is considered one of the best cocktails I have ever tasted in my whole life. This drink will cherish your mood and make you feel the energy it has.
4. Masala Chaas– Masala chaas (also known as spiced Indian buttermilk) is a summertime staple! It is so refreshing and timeless. All you need is a glass of chilled chaas on a hot summer day.
Ingredients for Bay Breeze
1 Cup Ice
2 Fluid Ounces Cranberry Juice
2 Fluid Ounces Pineapple Juice
1 ½ Fluid Ounces Vodka
1 Lime Wedge (for garnish)
I guess you do not need to bother and run to the supermarket, as you will get all the ingredients in your kitchen itself. You will find vodka in your bar. So take a look and work accordingly. Till then, let me tell you about the preparation time.
How Much Time It Will Take To Prepare Bay Breeze?
| Preparation Time | Cooking Time | Total Time |
| --- | --- | --- |
| 5 minutes | NIL | 5 minutes |
A quick 5 minutes cocktail is what everyone looks forward to. You all must be curious to know how it is made. So without any delay, let's see the steps involved to make it.
Steps To Prepare Bay Breeze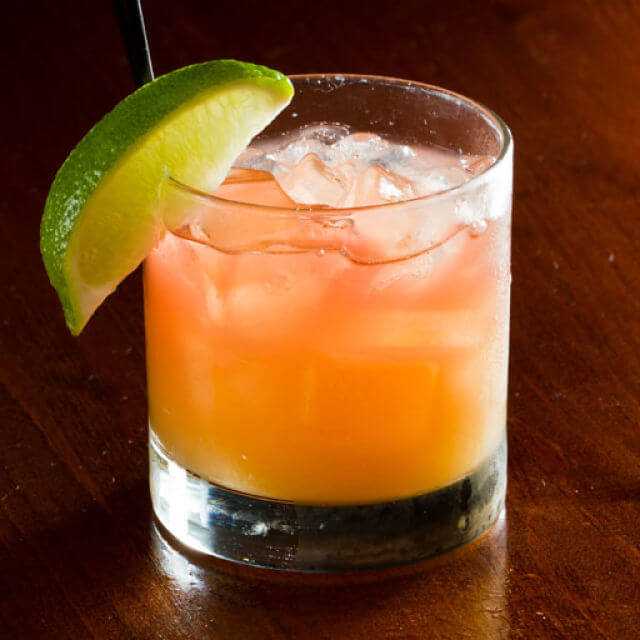 Take a highball glass. Add all the ingredients to it.
Garnish the glass with a lemon wedge.
Serve chilled.
You must be amazed to see the easy and simple steps. All you need to do is just pour the ingredients together and it's done.
Nutritional Breakdown Of Bay Breeze
Many people think that cocktails are very unhealthy for their health. That is why I've added the nutrients of this cocktail.
| | |
| --- | --- |
| Calories | 184 |
| Protein | 0.7g |
| Carbohydrates | 23.7g |
| Fat | 0.3g |
| Sodium | 11.7mg |
How To Make Bay Breeze At Home | Video
I hope you also like it as I did. Do give this cocktail a try. I have also uploaded a video to help you out with more details. Watch the video once. Still, if you have any doubt, feel free to leave your query in the comment section below. I will be glad to help you in any manner.
If you have any suggestion of a recipe you like to learn about, suggest me in the comment section and I will get back to you surely. Now, just lay back and enjoy your drink. Cheers!