12 Best Cool Whip Substitutes To Try!
Note- This post may contain affiliate links, we earn from qualifying purchases made on our website. If you make a purchase through links from this website, we may get a small share of the sale from Amazon and other similar affiliate programs.
Cool Whip is an amazing topping option for your baked goods. It enhances the flavor and beautifies your dishes. However, there are other cool whip substitutes that are a must-try. Let's see what possible cool whip substitutes are.
Some of the best Cool whip substitutes are whipped cream, whipped cream fraiche, Truwhip, and whipped sour cream. You can also try Reddi wip, Italian meringue, silken tofu whipped topping, marshmallow fluff, and even plain greek yogurt. 
When it comes to cool whip, it has a fluffy and light texture with an amazingly sweet flavor that pairs well with baked goods like cakes and brownies. If you are looking for some other options instead of a cool whip, then you need to make sure that the possible substitute has a similar taste and texture. 
Today, we will dig a little deeper and learn about all the cool whip substitutes and how to use them in your recipe. So, without further ado, let's dive into the conversation. 
12 Best Cool Whip Substitutes To Try!
Here is a list of some of the best cool whip substitutes that you should try if you ever run out of it!
 1. Whipped Cream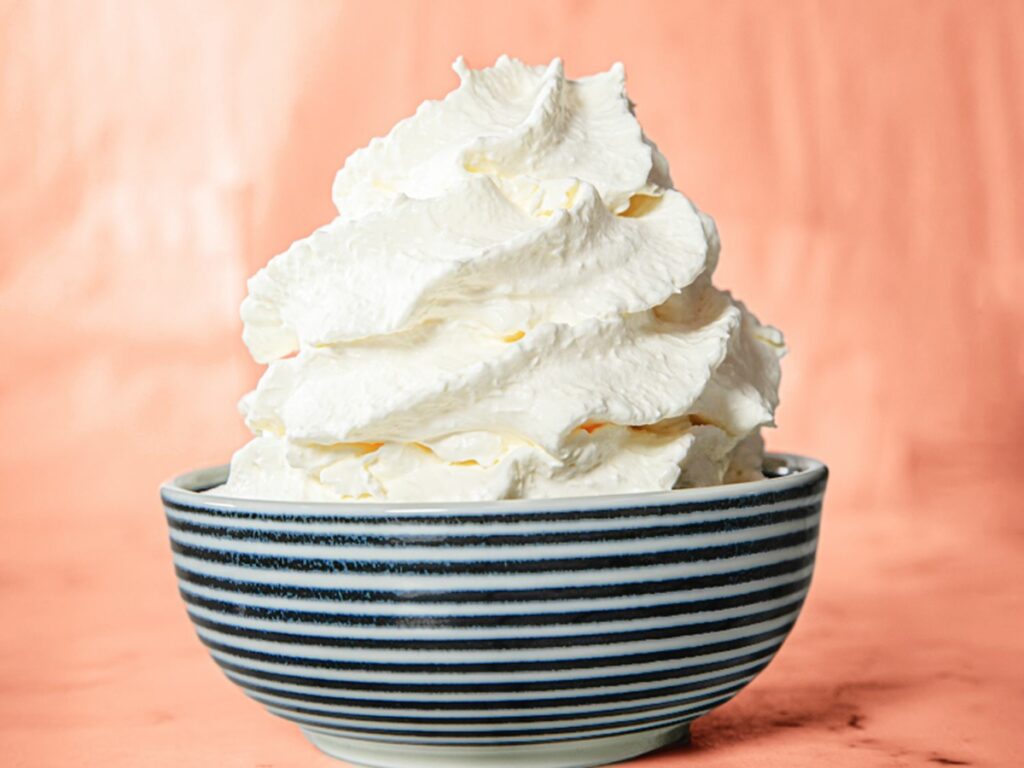 We all know and use whipped cream very often. I love eating whipped cream simply as it is because it is very delicious, sweet, and soft. Now, whipped cream has been used as a frosting and even a topping in baked goods for a very long time.
There is no doubt that whipped cream is one of the best cool whip substitutes. As we know, whipped cream is made with heavy cream; whereas cool whip has milk and other ingredients, you can find minor differences that can be overlooked without any pain. 
Just like the cool whip, whipped cream has a light, airy, and sweet flavor. For the best result, try freshly whipped heavy cream that has sugar as a sweetener, and refrigerate the leftovers immediately after use to keep them away from spoiling. 
You can use the same quantity of whipped cream as the cool whip while substituting.
2. Whipped Creme Fraiche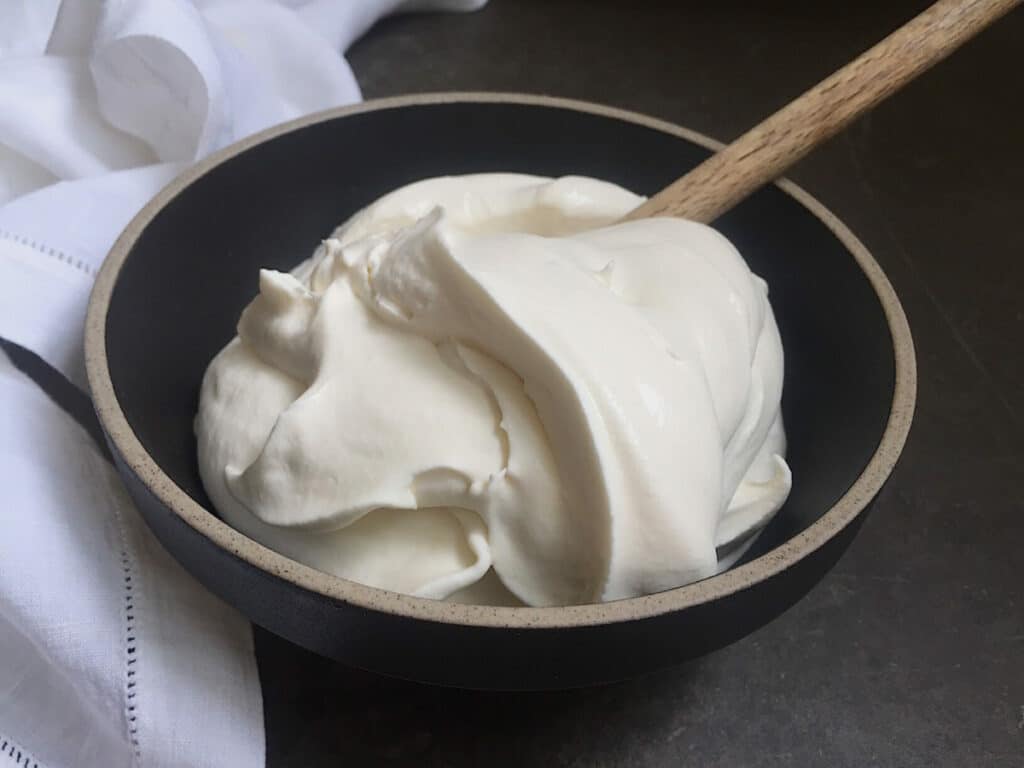 Just in case you want something different than traditional whipped cream to substitute it for the cool whip, whipped cream fraiche is your answer. 
Trust me; it is fancy and has a luxurious texture. You may find little tanginess as whipped creme fraiche has heavy cream, sour cream and buttermilk. Now you know why I said that it's luxurious.
You will love the butteriness of the whipped creme fraiche, and if used fresh, it will have an airy and soft texture making it a great cool whip substitute. 
Go for the same amount of whipped creme fraiche in place of the cool whip, and you are good to go. 
 3. Truwhip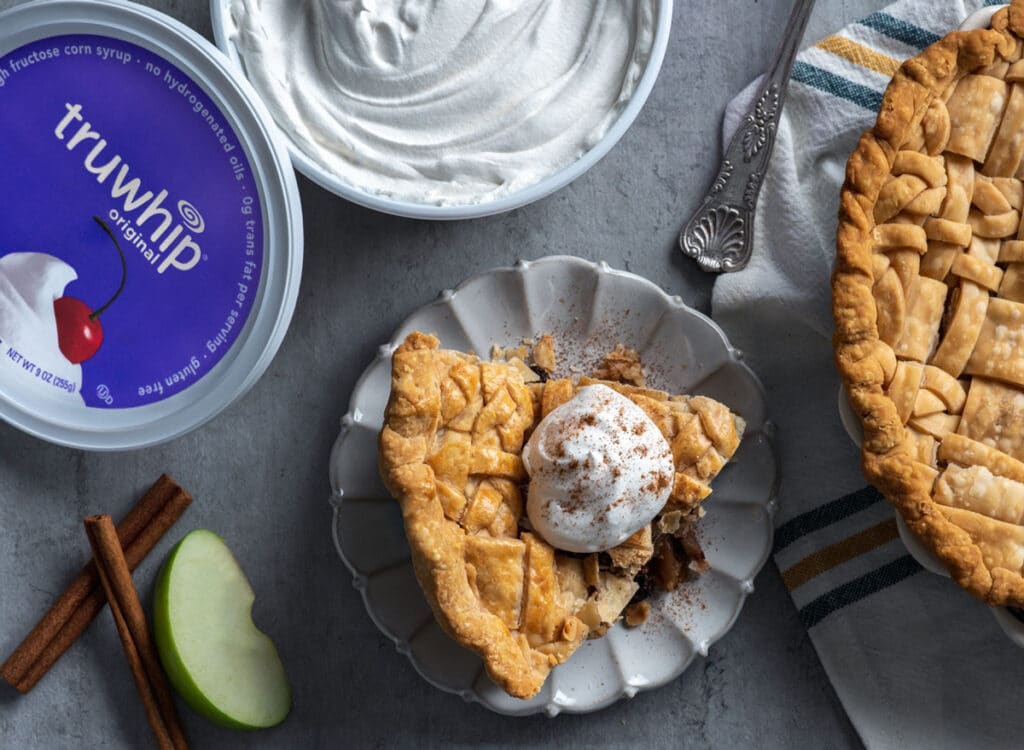 Another alternative for whipped topping, especially cool whip, is Truwhip. Now, Truwhip is not made with heavy cream but with light cream. 
The best thing about Truwhip is that it doesn't have hydrogenated fats and artificial flavors. Truwhip is a healthy and delicious cool whip substitute you can try. 
Truwhip has a balanced sweetness, and I have already mentioned that it is healthy when compared with other alternatives. It is much sweeter than the cool whip and can make your baked goods or drinks really flavorful. 
You can go for a 1:1 ratio of Truwhip in place of a cool whip. I would suggest you start with a little quantity and then adjust it accordingly to avoid any extra sweetness. 
4. Reddi Wip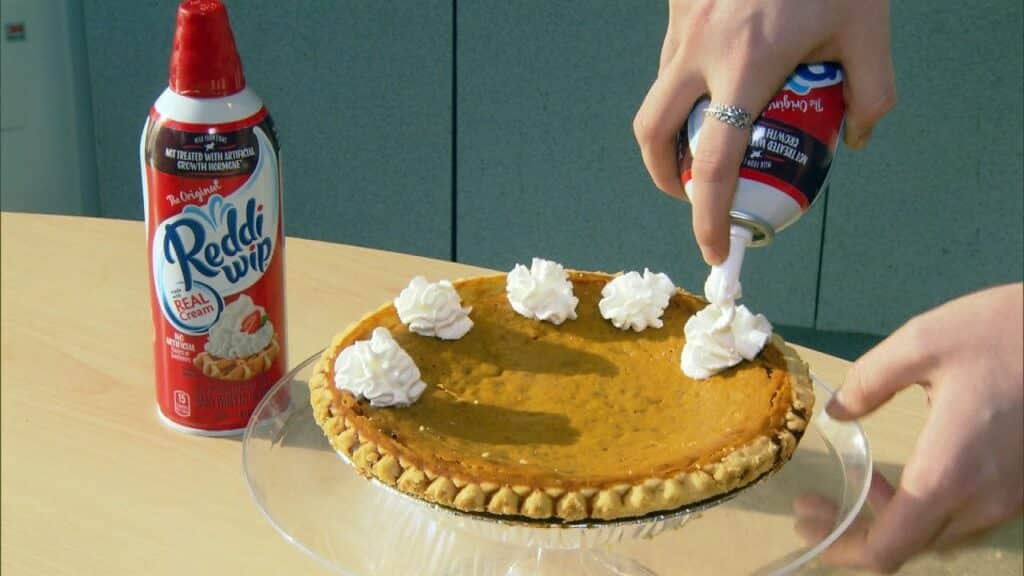 You may have used or seen Reddi whip at your nearest store, as it is a very common whipping topping. It adds extra richness and creaminess to the recipe. Like a cool whip, it is also light and airy. 
When it comes to the flavor of Reddi Whip, it is similar to a cool whip and doesn't overpower the recipe with the sweet notes. You can top your cookies or brownies with a Reddi Wip and enjoy the multi-purpose Reddi whip. 
You can go for the same quantity or may add in some little extra as you would love it. 
5. Dream Whip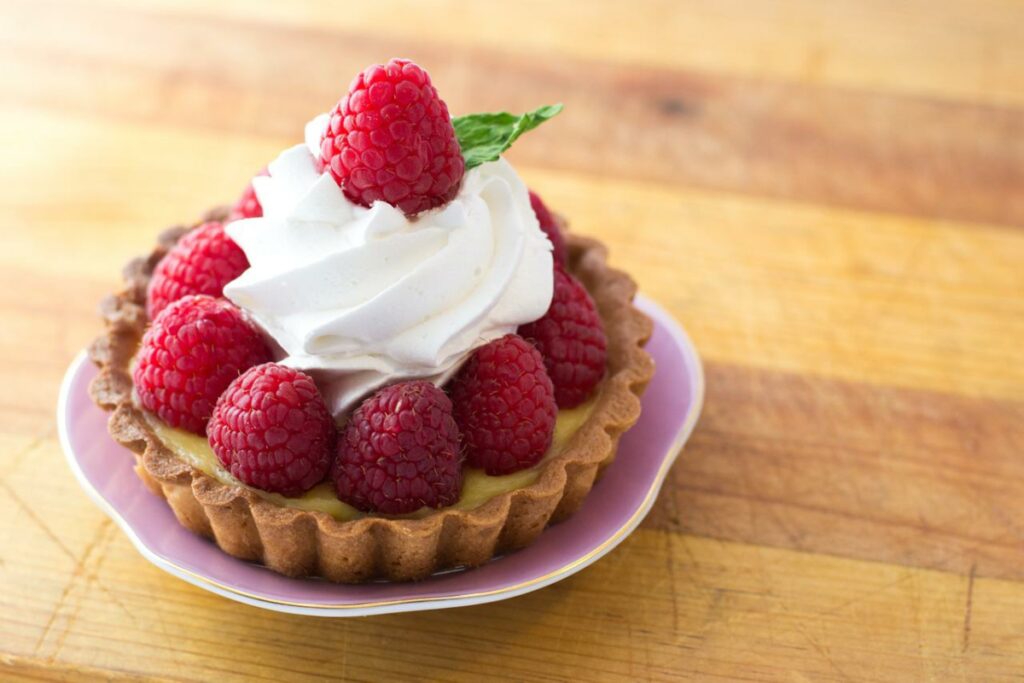 Dream Whip is another easy-to-use alternative to the cool whip. It comes in powder form, but you may have to put in some extra effort to prepare the Dream Whip from the powder. 
You can use the powder to make toppings for cakes, pies, or anything sweet. The best thing about Dream Whip is that it does not necessarily require milk. So if you are allergic to milk, you can easily go for Dream Whip. 
6. Italian Meringue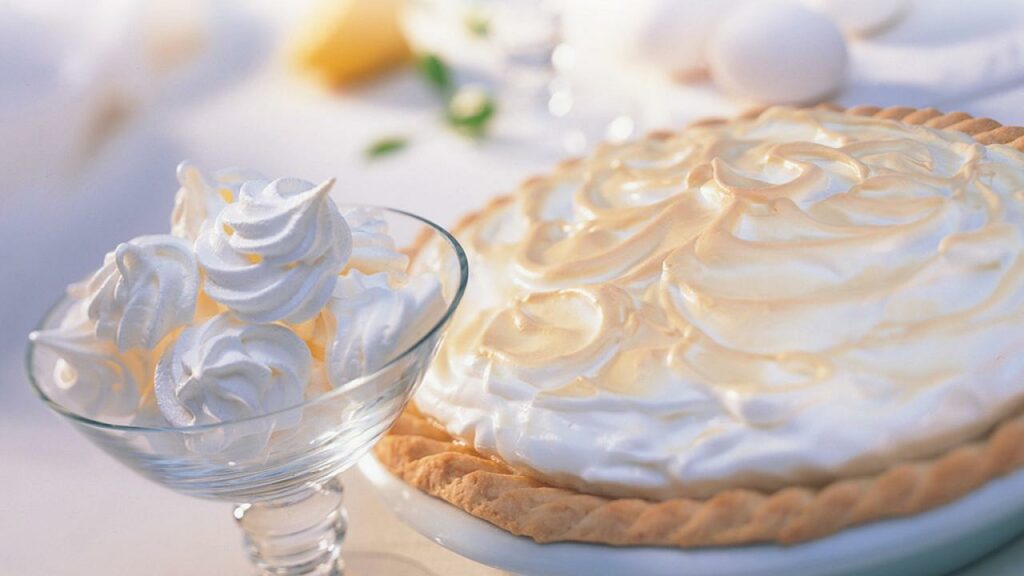 If you are looking for a fat-free cool whip substitute, then go for Italian meringue. One great thing about Italian meringue is that they don't freeze in the refrigerator easily.
 You can get this at stores or make yourself some of it using egg whites and sugar. Drop a few flavors, like vanilla, to enhance the overall taste of the Italian meringue. 
Italian meringue won't be as rich as a cool whip, but it will do just the right work for your baked goods. Go for the equal ratio of Italian meringue in place of cool whip.
7. Whipped Sour Cream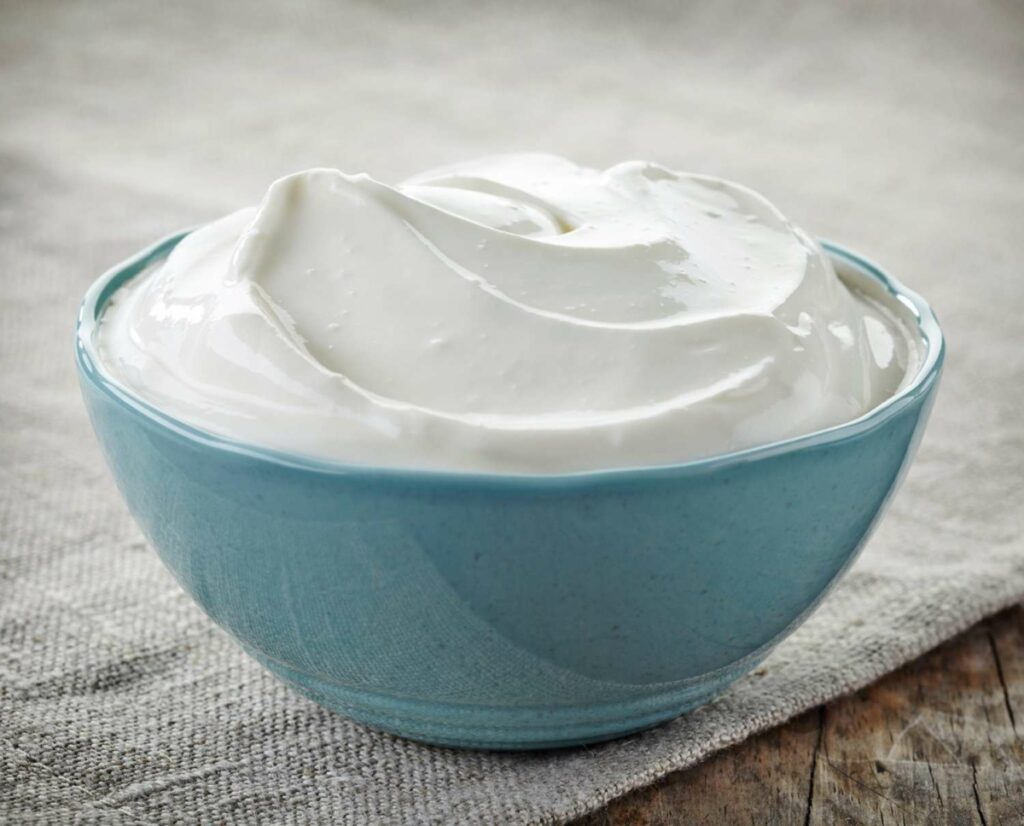 We all love sour cream, and when it comes to using it as a whipped topping, then, I may consider it as well. 
You can enjoy a little tanginess with whipped sour cream and not worry about the sweetness, as that can be easily adjusted. 
You may have to add heavy cream to the sour cream to attain the right texture and flavor. Make sure to prepare both ingredients separately and then mix them in the end.  
Start with a small quantity of whipped sour cream in place of a cool whip, and then gradually increase the quantity as per your taste preferences. 
8. Silken Tofu Whipped Topping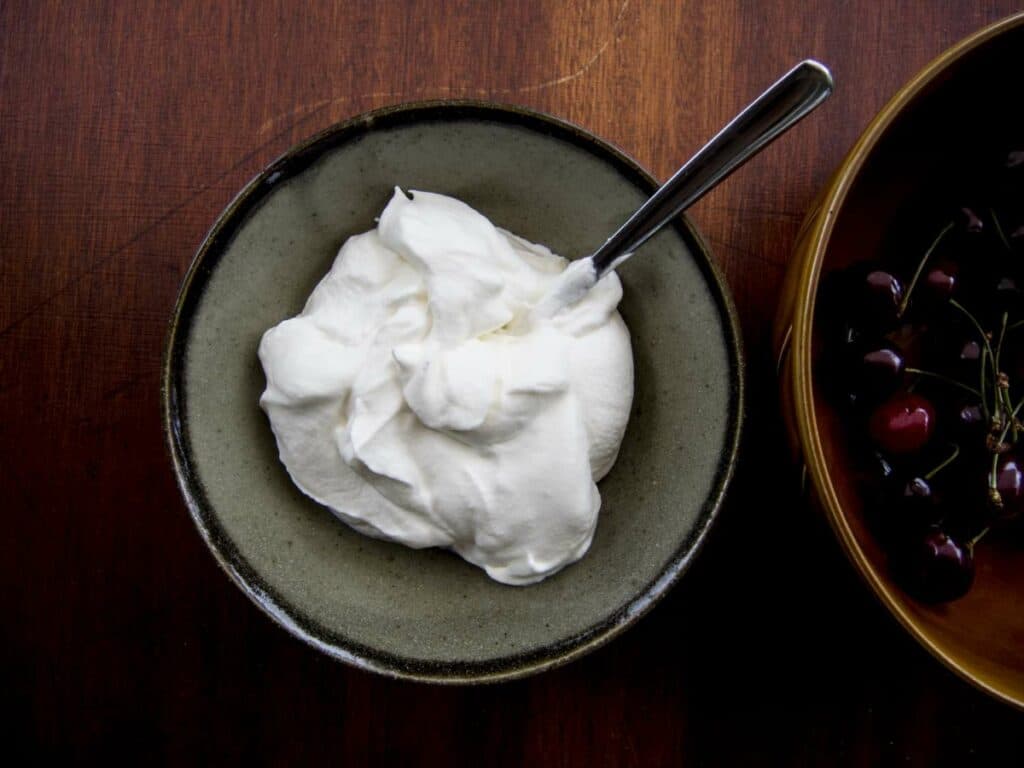 We all have silken tofu at home, and when you are of all the best cool whip substitutes, silken tofu will come in handy.
All vegans can rely upon silken tofu for topping their baked goods. You simply have to add silken tofu (firm) to the food processor along with sugar or any sweetener and blend it until smooth. 
You can squeeze some lemon juice and add soy milk to get the right consistency. Simply go for the same amount of silken tofu as you may go for a cool whip and decorate your baked goods with something vegan and tasty. 
9. Whipped Coconut Cream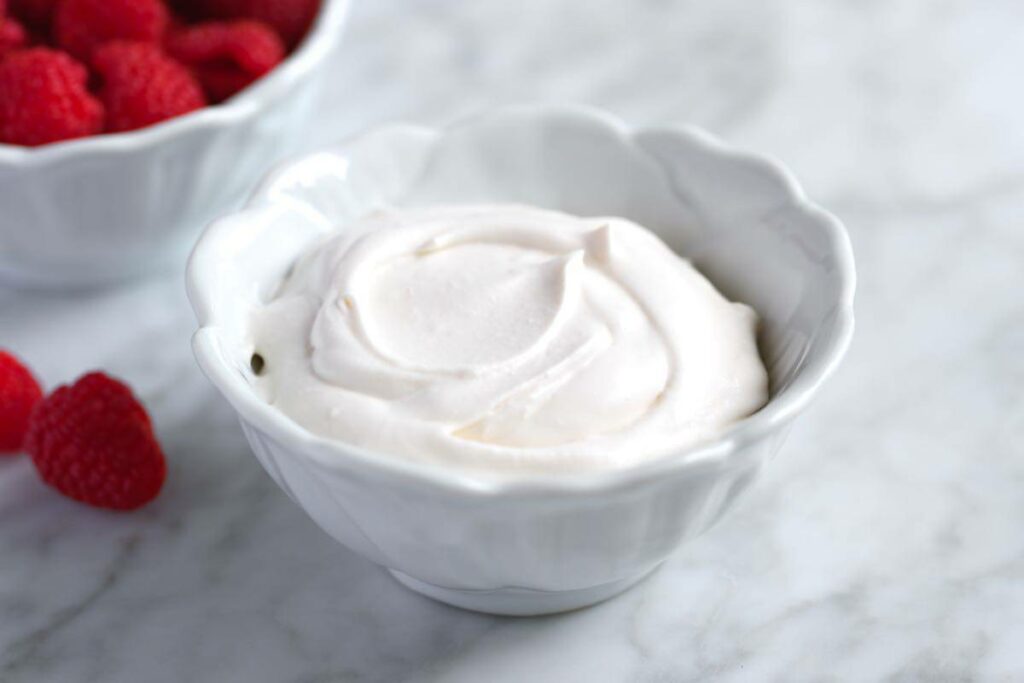 I can bet that you will love the texture and flavor of whipped coconut cream and may never go back to other options. The texture is light and airy and will go great with smoothies and pies. 
You may wonder, "why is coconut cream great?" simply because it's healthy, vegan, and tastes exactly like a cool whip. You just have to scrap the heavy cream from the coconut cream and then whip it well after sweetening it. 
10. Stabilized Whipped Cream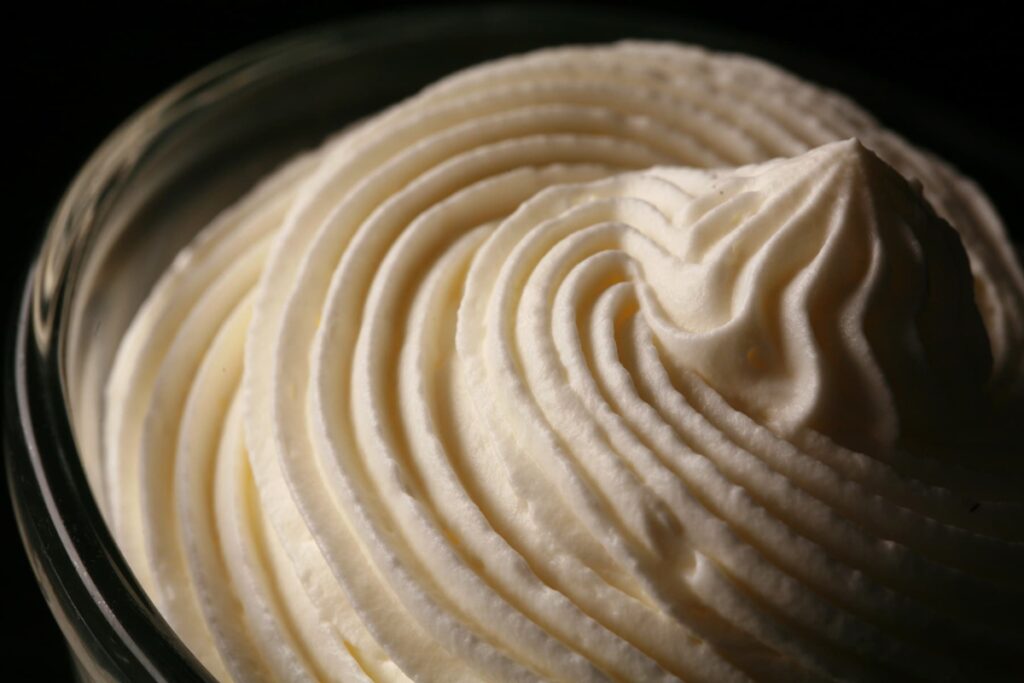 The difference between whipped cream and stabilized whipped cream is that stabilized whipped cream stays steady for a good amount of time. Now for this, you only need one extra ingredient, and that is cream cheese. 
Simply beat the cream cheese with sugar and some vanilla extract. After that, whip the heavy cream separately like you would do while making whipped cream. Now, mix both the ingredients together and repeat the whipping step. And you are done!
Enjoy the delicious and steady whipped cream and top it on your favorite desserts or baked goods. 
11. Plain Greek Yogurt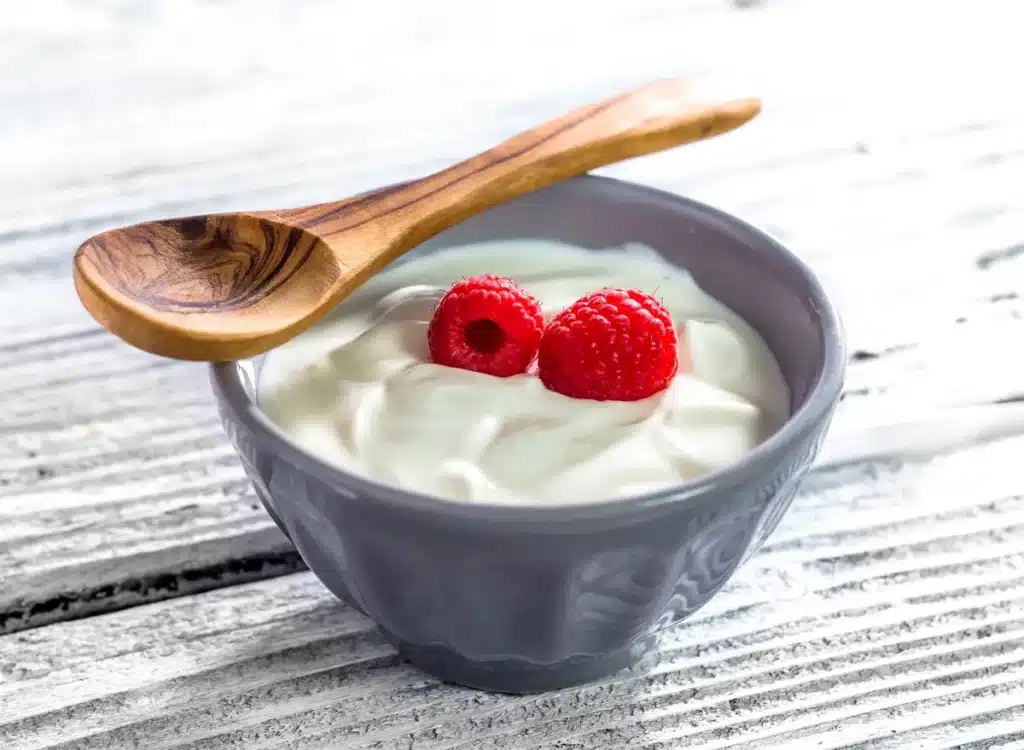 You might not think of yogurt as the first option for a cool whip substitute, but just in case, if you don't have a cool whip, then yogurt will come to the rescue. 
Plain Greek yogurt is delicious and super healthy for your diet. You can enjoy a little tanginess in your baked goods by topping them with plain Greek yogurt. 
You can flavor the Greek yogurt with fruits or spices and add them to the recipe to give a sweet and tangy twist. You can substitute the same amount of greek yogurt for a cool whip. 
12. Marshmallow Fluff
You can find marshmallow fluff at any nearest store and use it as a cool whip substitute. All the lovers of marshmallows know that adding it to baked goods is a treat. Marshmallow fluff is creamy, and so light that it can be easily spread. 
Use marshmallow fluff in cakes or pies and enjoy the fluffy marshmallows. You simply have to take a few scoops of marshmallow fluff and combine it with butter to substitute it for the cool whip. 
Short Recap Of The Best Substitutes For Cool Whip
Below is a short recap of the best substitute options for Cool Whip 
Best Cool Whip Substitutes In Terms Of Flavor – 
Best Cool Whip Substitutes That Are Easily Available –
Whipped sour cream
Plain Greek yogurt
Cool Whip Substitutes That Should Be Least Considered –
How To Use Cool Whip Substitutes In A Recipe?
12 Best Cool Whip Substitute To Try!
When it comes to cool whip, it has a fluffy and light texture with an amazingly sweet flavor that pairs well with baked goods like cakes and brownies. If you are looking for some other options instead of a cool whip, then you need to make sure that the possible substitute has a similar taste and texture.
Go through the substitutes and see which one seems fit for the recipe.

Collect your ingredients and use your preferred substitute.

Use the substitute in the required amount and make the dish according to the recipe.
Conclusion 
As we are at the end of this sweet and fluffy conversion, I am sure that now when you are out of cool whip, you know what to do. The cool whip substitutes are easy to find and almost resemble the same qualities.
I hope you find this piece of information helpful. Let me know if you try any of the substitutes. I will be back with more conversations. Until then, bake some cake and top it off with a cool whip. 
Frequently Asked Questions (FAQs)
Are cool whip and whipped cream the same?
No, they both have different base ingredients, but they both are used for almost the same purposes. 
Is cool whip whipped heavy cream?
No, the cool whip originally had no milk or cream. Even today, a cool whip only has light cream as an ingredient. 
What is cool whip cream?
Cool whip cream is whipped cream that requires no whipping process. It is used for topping cakes, brownies, smoothies, or sweet dishes.