Tandoori Cheese Cornflakes Recipe
It's a brand new day but the first thing that you have to do every day is to make a bowl of cereal with milk. Aren't you tired of this already? Doing the same old process, again and again, every morning.
If yes, then today, I have a special fun-to-go breakfast recipe for you that you can have every morning without getting tired.
The dish is known as Tandoori Cheese Cornflakes. It is a quick breakfast dish that you can make in around 20 minutes. It is also a nice appetizer for small get together and people of all groups love to eat, especially the children like it very much.
But before knowing the Tandoori Cheese Cornflakes recipe, we have to know the ingredients. Corn flour is a vital ingredient in this recipe, however, if you don't have it, fret now. I have some corn flour substitutes that you can try. But here are some other amazing recipes that you should definitely try.
1. Vegetable Pakora– Make crispy and tasty mixed Vegetable pakora recipe with my easy step-by-step photo guide. Easy to customize with your favorite vegetables, this veg pakora has a crispy, crunchy exterior with a soft interior.
2. Za'atar– One of the world's most unique and best seasonings, Za'atar is primarily associated with the Middle East as well as Mediterranean cooking.
3. Chicken Murphy– This recipe is a lovely mix of diced chicken breast, sausage, potatoes, white wine, and several other ingredients. The best thing is that you don't have to be a great and experienced chef to cook delicious and amazing food.
4. Texas Trash– Texas Trash recipe is a fine embodiment of boldness and hugeness just like Texas City. It is an important snack to be served in either parties or weekend gatherings.
Tandoori Cheese Cornflakes Ingredients
 250 gm Cottage Cheese
100 gm Corn flakes
1/2 tbs Red Chilly flakes
1/4 tbsp Black pepper powder
1/3 tbs minced garlic
Salt as per taste
1 tbsp Mustard Paste(optional)
3 tbsp Cornflour
1 tbsp all-purpose flour
You will get all of the ingredients mentioned above from any supermarket near you.
Tandoori Cheese Cornflakes Recipe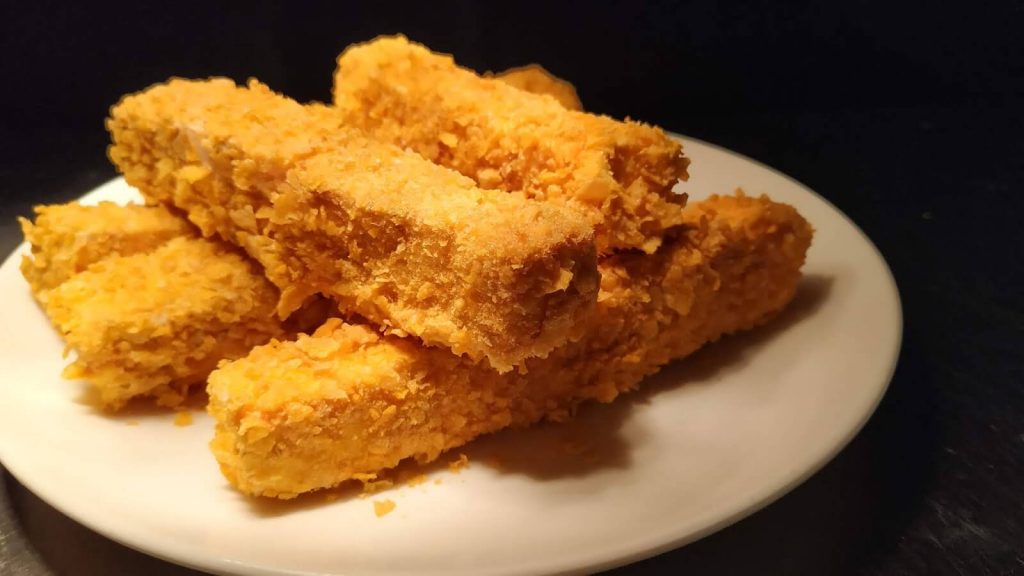 Cut the Cottage Cheese into long finger size shape.
Crush the Corn flakes using a rolling pin or with your hands. Keep it aside for later use.
Marinate the Cottage Cheese with red Chilly powder, Cumin powder, and salt. Leave it for 5 min to absorb the flavor.
Make a batter using half of the Cornflour and all-purpose flour.
The batter should not be too thick or thin. Make a medium-thick consistency batter for better use.
Take the marinated Cottage Cheese Fingers, dust them with the remaining Corn flour and keep aside to dry a little bit.
Now take a single piece of Cottage Cheese finger, dip it in the Cornflour batter and mix with the crushed Corn flakes mixture.
Repeat the above step with the remaining Cottage Cheese Fingers. Keep them refrigerated for 5 minutes.
Heat oil in a deep pan and fry the Fingers till crisp and golden brown in color.
Serve it with a Cocktail Sauce or with Green Mint Chutney.
So by following the steps mentioned above make your perfect Tandoori Cheese Cornflakes crispy and tasty, you just have to follow all the steps mentioned below.