How To Make Wendy's Oatmeal Bar At Home
Note- This post may contain affiliate links, we earn from qualifying purchases made on our website. If you make a purchase through links from this website, we may get a small share of the sale from Amazon and other similar affiliate programs.
Are you getting that sugar rush? If yes, then you have landed up in the right place. We have got the copycat recipe for making Wendy's oatmeal bar at home. Try this recipe with some of your tweaks and a little secret from Wendy's. Stop by and check out the facts and all the details mentioned below. Scroll down! 
Wendy's fresh-baked oatmeal bar is a delicious and healthy bar. The oatmeal bar is made with whole oats, cranberries, sunflower seeds, and pumpkin seeds. All these elements are blended with honey, milk, and mashed banana. Apart from the dried nuts, the roasted berries added to the bar get along with each other well.
There are endless culinary options that you can choose for preparing the oatmeal bar which is wholesome with rich crumble toppings. If you add your tweaks, do share with us in the comment section below! I guess it's time now, let's begin to know about the equipment, ingredients, nutritional facts, and instructions.
Learn to make Wendy's copycat oatmeal bar in your kitchen at no cost. Just swift down and follow the article for further details. But before you read out the entire recipe, check out other Wendy's copycat recipes from our website.
1. Wendy's Baconator Fries – What goes perfectly with the Baconator burger? Of course, none other than Wendy's Baconator fries. The delicious golden fries are topped with a creamy cheese sauce, chunks of bacon, and some shredded cheese. What more can anyone ask for?
2. Wendy's S'Awesome Sauce – Wendy's S'awesome sauce is truly an awesome sauce. You can easily make it at home by mixing some mayonnaise, mustard, ketchup, and a variety of warm and aromatic spices. This sauce is the perfect companion to your burgers and fries.
3. Wendy's Chili Seasoning – Want the Wendy-like touch to your chili. Just make Wendy's chili seasoning. This thick seasoning is made by mixing corn syrup, vinegar, gelatin, and other flavors. You can use this versatile seasoning with pizzas, burgers, or sandwiches.
4. Wendy's Dave Single – Wendy's Dave's single is a deliciously juicy burger and gets its name from Wendy's founder, Dave Thompson. The burger has a square juicy beef patty topped with fresh veggies and cheese. The brioche buns are the perfect ones for this burger.
What Equipment Will You Need To Make Wendy's Oatmeal Bar?
Bowls – Mix the wet and dry elements in two separate bowls. 
Spatula – Use a spatula to mix and combine everything together.
Baking Tray – Pour the combined oatmeal bar mixture into a baking tray. 
Oven – Bake the oatmeal bar in the oven. 
How Much Time Will You Need To Make Wendy's Oatmeal Bar?
| Preparation Time | Cooking Time | Total Time |
| --- | --- | --- |
| 5 Minutes | 15 Minutes | 20 Minutes |
What Ingredients Will You Need To Make Wendy's Oatmeal Bar?
Rolled Oats – For making oatmeal bars, take rolled oats.
Dried Cranberries – Dried cranberries will add subtle sweet and tart flavors to the oatmeal bar.
Almonds – Take some chopped almonds. 
Sunflower Seeds – Sunflower seeds are healthy and a good source of fiber. They are well blended to make sunflower seeds. 
Pumpkin Seeds – Take some roasted pumpkin seeds. It will add nutty and salty flavors. 
Blueberries – Adding blueberries uplifts the extra sweet and sour flavors. 
Raisins – Raisins are soft, juicy, and chewy. Add a few dried raisins to make the oatmeal bar. 
Honey – For sweetness, add a teaspoon of honey. 
Cinnamon Powder – Add a teaspoon of cinnamon powder for a sweet and spicy touch.
Banana – Use mashed banana with a cup of milk. 
Almond Milk – Add a cup of almond milk to the mashed banana. It will enhance the texture and flavors.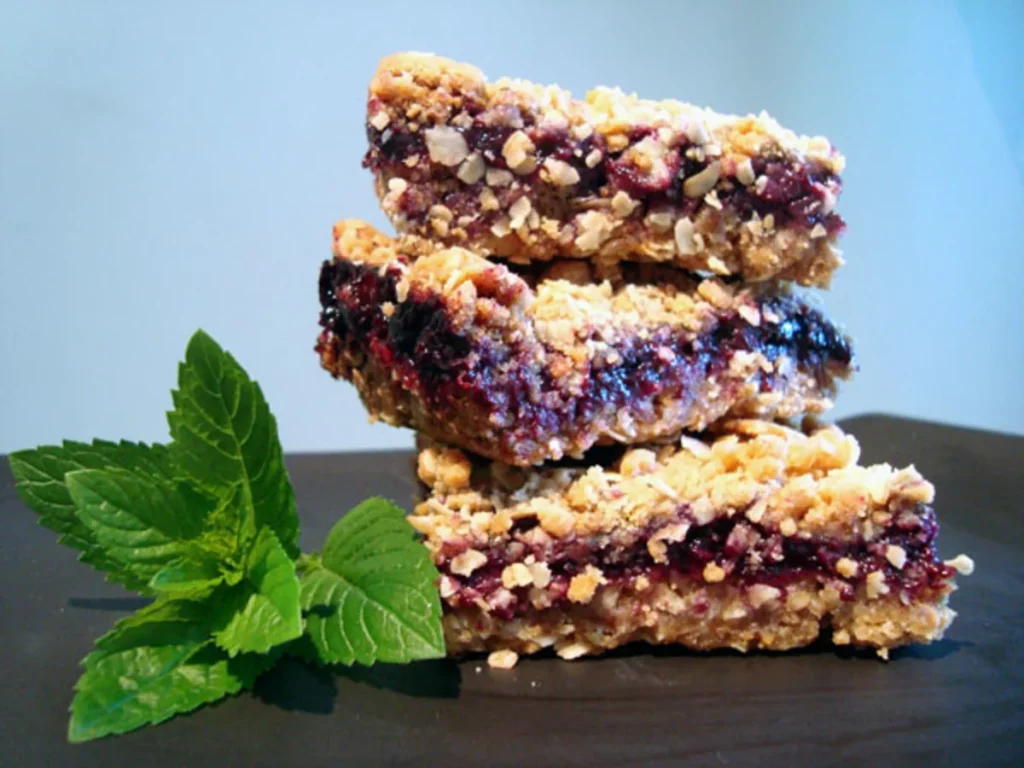 Steps To Make Wendy's Oatmeal Bar 
1. Immersion 
In a bowl, add mashed banana and mix it with almond milk to immerse the flavors. Then, in a separate bowl, add dried nuts, cranberries, sunflower seeds, pumpkin seeds, raisins, and cinnamon powder. Mix everything until well combined.
2. Oven Drill
Pour the mixture onto the parchment paper and put it in the baking tray for 15 minutes. Bake the oatmeal bar at 375 degrees Fahrenheit for 30 minutes in the oven. Take it out once it is baked. Slice the bar into slices. Enjoy!
Nutritional Information
| | |
| --- | --- |
| Calories | 280 kcal |
| Carbohydrates | 46 g |
| Protein | 4 g |
| Fat | 10 g |
| Sodium | 220 mg |
| Cholesterol | 20 mg |
| Sugar | 24 g |
| Dietary Fiber | 5 g |
How Will Wendy's Oatmeal Bar Look And Taste Like?
Wendy's oatmeal bar looks beautiful with colorful nuts. It tastes delicious. Moreover, it satiates your sugar rush. Preparing this decadent dessert will make your loved ones fall in love with you. 
Wendy's Oatmeal Bar Recipe
Wendy's oatmeal bar satiates your sugar rush. Prepare this amazing copycat Wendy's oatmeal bar recipe in your kitchen. For making oatmeal you need a handful of roasted nuts and juicy berries. In just 20 minutes the oatmeal bars will be ready!
1

cup

Rolled Oats

½

cup

Dried Cranberries

½

cup

Almonds

½

cup

Sunflower Seeds

½

cup

Pumpkin Seeds

½

cup

Blueberries

½

cup

Raisins

2

teaspoons

Honey

1

teaspoon

Cinnamon Powder

1

Banana

1

cup

Almond Milk
Take two different bowls. In one, add mashed banana and almond milk. In another mix, nuts, raisins, cranberries, sunflower seeds, pumpkin seeds, a teaspoon of honey, and cinnamon powder.

Add the banana mixture to the bowl of dried and roasted nuts. Mix it until it is combined well.

Pour the mixture into the baking tray with the parchment paper beneath. Bake the oatmeal bar at 375 degrees for 35 minutes.

Take the baking tray once it is baked. Cut the sharp, long, and square slices of the oatmeal bar. Serve and enjoy!
Frequently Asked Questions (FAQs)
1. Is Wendy's oatmeal bar healthy?
Wendy's oatmeal bar is healthy. It is made with blueberries and cranberries which are a rich source of Vitamin C. Moreover, the pumpkin and sunflower seeds make the oatmeal bar a good source of fiber. 
2. How much are Wendy's oatmeal bars for?
Wendy's fresh-baked oatmeal bar is prepared with oatmeal, cranberries, blueberries, and flavorful dried seeds. It costs you $1.49 for a bar. 
3. Does Wendy's have cookies?
Yes, Wendy's offers cookies in three different varieties. They are double chocolate chips, chocolate chunks, and sugar. 
4. Does Wendy's still have oatmeal?
Yes, the oatmeal bars are still served at Wendy's. 
Put on your apron and get ready for this sweet and healthy Wendy's oatmeal bar. Share your cooking experience with us in the comments section below!