How to Make Vodka Sour at Home
What can be more fascinating than a recipe that will make you feel light and relaxed at the same time? No other recipes or edible items have this kind of power to make you feel like this. The only thing that you can consume to feel more relaxed and comfortable is by having a drink. Yes, a drink can lighten your mood and be a better way to cherish your thoughts.
Today the drink that has made it to our list of recipes is called Vodka Sour recipe. This drink has a blend of various citrus juices and some high protein egg whites that make it the best choice for you. This drink can be made with very few ingredients and is very easy to make as well. Serve this drink to your guests and they will never forget its taste and ask for its recipe.
So let's get started and make this exceptional and mouth-watering vodka sour recipe at home. For this recipe, the ingredients that will be required are listed in the table below. Get these ingredients from your local supermarket store and join this journey of drinks party. But there are many other drinks that we've covered in our blog. You should definitely check them as well.
1. Panty Dropper– Panty Dropper is an awesome cocktail that you can make for your parties. It is a 5-ingredient cocktail recipe that includes vodka, tequila, beer, cranberry juice and lemonade.
2. Purple Haze Drink– The name of this drink is due to its purple colour and this drink looks beautiful once done. Yes, the taste is also mind-blowing. This drink consists of alcohol and I think kids and infants should be kept away from it.
3. Pear Wine– The most important part of wine is the fruit, but that doesn't mean the fruit has to be pretty. Traditionally fruit that wasn't good enough for eating was used to make wine.
4. Madras Cocktail– Originated in 1945, Madras Cocktail is a variation of a Cape Codder that is a Grey Goose and cranberry juice drink. Over a period of time, other ingredients began to be added to it. This pleasing fruit juice is a classic drink.
Ingredients for Vodka Sour
| Ingredients | Quantity |
| --- | --- |
| Vodka  | 4 ounce  |
| Lemon Juice  | 2 ounce  |
| Lime Juice  | 1 ounce |
| Simple Syrup  | 1 ounce |
| Angostura Bitters  | 4 dashes |
| Egg Whites  | 2 pcs |
| Cocktail Cherry and a Lemon Wedge  | For garnish |
The time that you need to make this Cherry vodka sour drink is not much. You have to wait for a few minutes and the drink is ready. The total time that it will take is about 5 minutes in total.
How Much Time Will it Take?
| Preparation time | Cooking time | Total time |
| --- | --- | --- |
| 5 minutes | N/A | 5 minutes |
Vodka Sour Recipe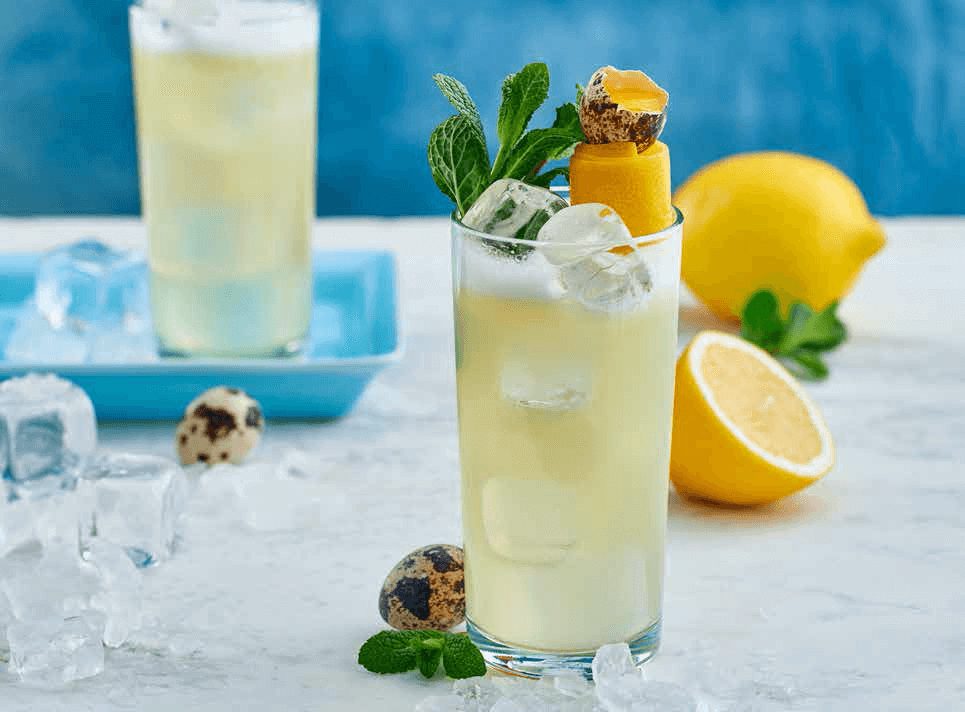 In a cocktail shaker, add vodka, lemon juice, lime syrup, bitters, and egg white and shake it for about 15 seconds.
Now add ice to the shaker and continue shaking for another 25 seconds.
Fill your glasses with the drink; the foam will be at the top, garnish with a lemon wedge and a cocktail cheery on the top. Add ice cubes if needed.
Your vodka sour is ready. Enjoy this enticing drink with your friends and have a great time! 
Nutritional Breakdown Of Vodka Sour
The nutritional information of this recipe is provided in the table below. Have a look and make a note of various nutritional elements and their quantities.
| | |
| --- | --- |
| Calories  | 189 |
| Carbohydrates  | 12 gm |
| Sugars  | 9.6 gm |
| Protein  | 3.8 gm |
| Fats  | 0.1 gm |
| Vitamin C  | 16.3 mg |
How to Make Vodka Sour at Home | Video
Thanks for tuning in and I hope you will like this recipe. Don't forget to share your views or thoughts about this recipe and please share it with your friends. Let them know about this vodka sour recipe and feel its taste. Visit our site for more such recipes. Till then, have a great day and happy cooking!