How To Make Pork Patties At Home
Today in this blog, I am going to tell you how to make pork patties at your home in the easiest way possible. These patties are easy to make and go perfectly with a toasted sesame bun or can be eaten as they are.
There are various types of pork. But among all, lean pork is considered the best because it is really good for your body. Anyone can easily make this combination of pork, herbs, and spices at home.
To make pork patties, mix ground pork, water, salt, pepper, ground nutmeg, thyme, and ginger in a bowl. Then, shape this mixture into round patties. Fry them in a skillet until meat turns brown, then serve.
This was just an overview of the whole recipe. I have mentioned the complete steps along with the ingredients and nutritional values of the recipe below. Also, there are other recipes that you can have as starters, let's check them out.
1. Berenjenas Con Miel– Berenjenas Con Miel is a fried eggplant and honey dish. This dish is a great combination of sweetness and saltiness. It is a classic dish of Moorish origin and is served across Granada, Córdoba, Málaga, and Jaén.
2. Chicken-In-a-Biskit Strips– These crispy and delicious Chicken Biscuits Strips can be a treat for you if you are a chicken lover.
3. Crab Cake– Crab cakes make the perfect appetizer for your family bonding or get-together, regardless of the main course you intend to serve.
4. Beef Bouillon– Beef can be used as a base ingredient in many soups. This beef bouillon is very simple to make at home. It is a clear seasoned soup with no solid ingredients.
Ingredients For Pork Patties
1 lb Lean Ground Pork
2 tablespoons Water
1/2 teaspoon Salt
1/2 teaspoon Pepper
1/2 teaspoon Ground Nutmeg
1/2 teaspoon Thyme
A pinch of Ginger (minced)
How Much Time It Will Take To Prepare Pork Patties?
| Preparation Time | Cooking Time | Total Time |
| --- | --- | --- |
| 10 minutes | 20 minutes | 30 minutes |
Steps To Make Pork Patties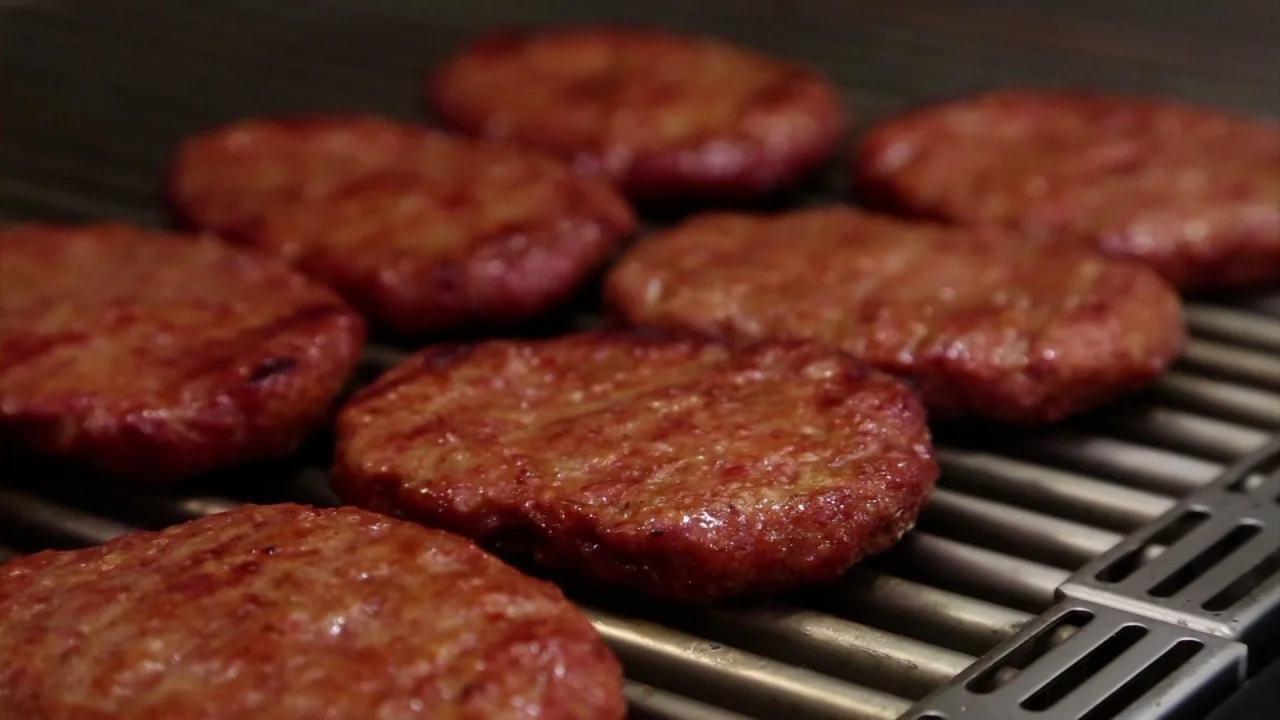 Mix lean pork, water, salt, pepper, ground nutmeg, thyme and ginger in a bowl.
Now, shape the mixture into round patties.
Then, place them in a skillet and fry them until the meat turns brown and is cooked properly.
Your pork patties are ready.
Nutritional Breakdown Of Pork Patties
| | |
| --- | --- |
| Calories | 161 kcal |
| Sodium | 0 |
| Protein | 14 g |
| Cholesterol | 629 mg |
| Carbohydrates | 0 |
How To Make Pork Patties At Home | Video