How To Make Poi at Home
Note- This post may contain affiliate links, we earn from qualifying purchases made on our website. If you make a purchase through links from this website, we may get a small share of the sale from Amazon and other similar affiliate programs.
Do you know that in early times, people used to give babies poi as their first food? Many of you must be hearing the word Poi for the first time. Let me tell you what it is.
It is a traditional Hawaiian staple that is made from a starch dish by boiling taro roots and water. Taro is one of the most nutritious starches proved scientifically. You can make poi with salt, sugar, malahini, kalua pork, salmon. The word Poi is derived from the word pa'i'ai which means poi without water.
Poi is a dish that you can serve bland and season it with salt and pepper to taste. When I tasted Poi for the first, I found it a divine and amazing dish that is simple and classy. Today, I was thinking to share Poi Recipe with you so here am I.
Most of us are not aware of this fact that people used to make Poi through the baking process. So let's check it out. But here are some other amazing recipes that you should definitely try.
1. Umami Powder– The recipe is an ancient Japanese savory called Umami Powder and is full of nature in its every pinch. The recipe is a powder that you can use with any meal, food or even drink to detoxify your body.
2. Mannish Water– The benefits of the ingredients that we are going to use in this Goat Soup, also known as Mannish Water are essential for the body, and that's one reason why the Jamaican population is so strong and healthy.
3. Cream Cheese Mashed Potatoes– As soon as you see Cream Cheese Mashed Potatoes, your mouth would start watering. Quick to make and with marvellous taste, these cheesy and buttery potatoes are an absolute delight and are a huge hit.
4. Mac And Cheese Without Milk– If you're one of those people, who don't like milk in mac and cheese or sometimes you don't have milk at your home. Then this recipe is a perfect choice for you guys.
Ingredients For Poi
| Ingredients | Amount |
| --- | --- |
| Taro Root | 3.85 Pounds |
| Coconut Oil | 2 tbsp |
| Lard | 2 tbsp |
| Sea Salt | 1 1/2 tbsp |
| Sauerkraut Juice | 6 tbsp |
| Water | 1 Cups |
You will get all the ingredients from your nearby supermarket and to make this dish you have to invest some time. To check the proper timings, watch the table below.
How Much Time It Will Take?
| | | |
| --- | --- | --- |
| Preparation Time | Cooking Time | Total Time |
| 20 Mins | 30 Mins | 50 Mins |
I know you are excited about the recipe and we are just one step away from it. I have mentioned the proper directions below.
Poi Recipe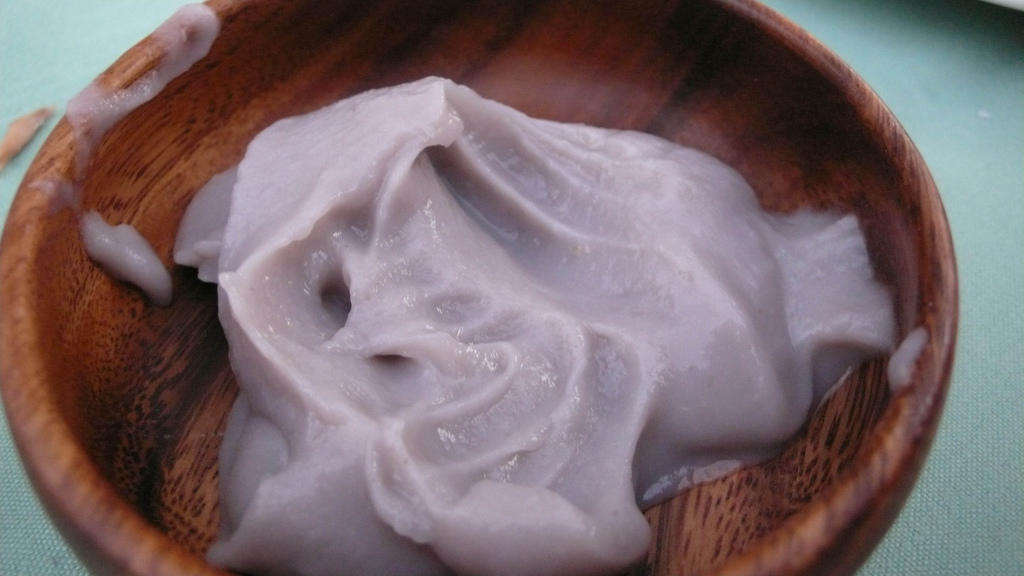 At 300 degrees, preheat the oven.
Clean the taro roots with a knife.
For 2 hours, bake the taro roots.
In a large bowl, scoop out the taro in a large bowl without skin.
Over the taro root, sprinkle sea salt and sauerkraut juice.
Mix the mixture with a spoon.
With a towel, cover the mixture.
For 24 hours at room temperature, leave the mixture to ferment.
In a saucepan, melt the fermented fat.
Uncover the taro root and scoop into a food processor.
In blender, add the taro root mixture and add melted fat with water. To make the mixture thin.
Serve it to your family.
Finally, Poi is ready. I highly recommend you to serve this nutritious dish to your kids.
Nutritional Facts Of Poi
To check how much healthy is poi, I have mentioned nutritional breakdown table below.
| | |
| --- | --- |
| Calories | 5 |
| Fats | 0g |
| Protein | 0.4g |
| Carbohydrates | 1.1g |
| Cholesterol | 0mg |
| Sodium | 1mg |
How To Make Poi Recipe at Home | Video
Here is a video for you guys which will help you in the whole procedure of making Poi at home. Make sure you watch it and see how it's actually done.
I hope you have liked this recipe. If yes, then please comment down below and tell us your reviews and experiences. Stay tuned for more healthy soup recipes like this.