How To Make Pizza Hut Garlic Sauce At Home
If you wish to make homemade garlic sauce, wonder no more. This recipe will guide you through the steps to make Pizza Hut garlic sauce at home. With only a few elements, you can make this copycat sauce in a jiffy. 
For preparing the garlic sauce, take butter, minced garlic, a teaspoon of flour, parmesan cheese, and parsley. Merge all together in a saucepan. The sauce will taste delicious if you let it sit and allow the flavors to infuse. Moreover, the butter will improve the texture of the garlic sauce.  
Take some time out for yourself and in just 5 minutes, prepare this garlic sauce recipe. Your taste buds will surely thank you. Besides dippings, you can also use this garlic sauce to brush on top of breadsticks before baking.
 In fact, drizzling it on salads and veggies enhances flavors. Minced garlic will bring out the extra punch. Once you try this sauce, you will soon be devouring the garlic sauce with your favorite dishes.
Behold to know the list of equipment, ingredients, and nutritional information. Proper steps to make copycat Pizza Hut sauce are also mentioned in the article below! But before getting the instructions, check out our other copycat recipes.
1. Pizza Hut Garlic Knots – Upgrade your boring garlic bread to exciting Pizza Hut garlic knots. The ingredients are pretty much similar to your garlic bread but the procedure is different. That's what makes these buttery knots so amazing!
2. Pizza Hut Buffalo Wings – The Pizza Hut Buffalo chicken wings are the wings of your dreams (if your dreams include fiery food). The chicken wings are marinated in a mixture of flavorful and hot sauces. Then, they are dipped in hot sauce after they are fried. So, it's hot inside out!
3. Pizza Hut Style Salad – Pizza Hut-style salad is not your run-of-the-mill salad. This creamy salad has macaroni and fusilli. These pasta buddies are drenched in a creamy sauce along with your favorite veggies. Not the healthiest salad but definitely the creamiest one.
4. Pizza Hut Thin Crust Pizza – Fan of the crispy yet chewy thin crust? Then, Pizza Hut thin crust pizza is your one true pizza choice. The fact is you need to roll it thin but the secret is to let the dough rest longer.
What Equipment Will You Need To Make Pizza Hut Garlic Sauce?
Saucepan – Prepare the garlic sauce by cooking it in a saucepan. 
Ladle – Use a ladle to stir in the elements in the sauce. 
Bowl – Serve the garlic sauce in a small bowl. 
How Much Time Will You Need To Make Pizza Hut Garlic Sauce?
| Preparation Time | Cooking Time | Total Time |
| --- | --- | --- |
| 5 Minutes | 5 Minutes | 10 Minutes |
What Ingredients Will You Need To Make Pizza Hut Garlic Sauce?
Butter – Add butter to achieve the smooth texture of this homemade garlic sauce.
Minced Garlic – For strong and flavorful garlic sauce, a teaspoon of minced garlic. 
All-Purpose Flour – Flour will thicken the garlic sauce. 
Parsley – Garnish the sauce with a teaspoon of crushed parsley. 
Parmesan Cheese – Add shredded parmesan cheese to the saucepan to bring out the creamy texture. 
Smoked Paprika – For a little heat add a teaspoon of smoked paprika.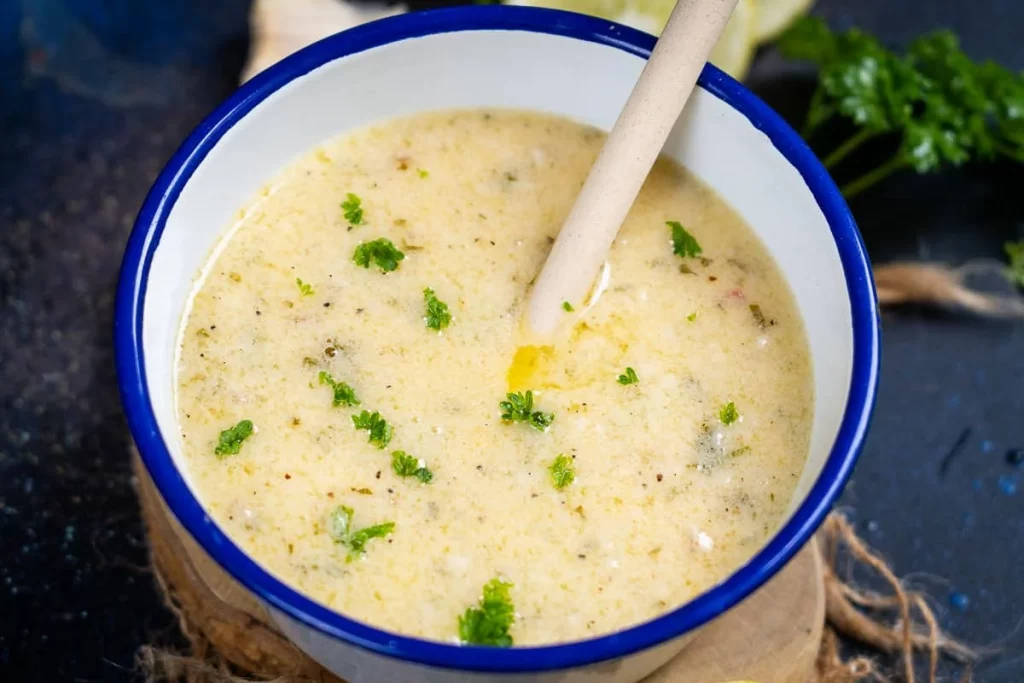 Steps To Make Pizza Hut Garlic Sauce
1. Saucepan Blend 
Take a saucepan, add butter and garlic and let it melt until translucent. Remove from heat when the garlic is tenderized. Stir in flour and blend until it is smooth. 
2. Spices Infusion 
Add cheese and parsley. Heat until the sauce is thickened and smooth. Season it with salt and black pepper. 
Nutritional Information
| | |
| --- | --- |
| Calories | 89 kcal |
| Carbohydrates | 2 g |
| Fat | 8 g |
| Sugar | 1 g |
How Will Pizza Hut Garlic Sauce Look And Taste Like?
Pizza Hut garlic sauce looks shiny and glazy. The zesty and savory flavors of garlic, cheese, and smoked paprika are delightful. This sauce can be served with breadsticks, calzones, breadsticks, and salads.
Pizza Hut Garlic Sauce Recipe
Pizza Hut garlic sauce is a pungent sauce. Prepared with fresh garlic, butter, parsley, paprika, and parmesan cheese this sauce is appetizing. Just whisk in all the elements and the sauce will be ready.
1

tablespoon

Butter

1

teaspoon

Minced Garlic

1

tablespoon

All-Purpose Flour

1

teaspoon

Parsley

1

teaspoon

Parmesan Cheese

1

teaspoon

Smoked Paprika
In a large saucepan, melt butter.

Sauté garlic in the butter over low heat until the garlic is tender.

Remove from heat.

Add a teaspoon of flour blend until smooth.

Then, add the parmesan cheese and parsley.

Heat until the sauce is thickened and smooth.

Serve the garlic sauces with pizzas, sides, or breadsticks.
Frequently Asked Questions (FAQs)
1. Is pizza Hut creamy garlic Parmesan sauce good?
Yes, Pizza Hut's creamy garlic parmesan sauce is delectable. The hint of parmesan and parsley brings out the best flavors. 
2. Does Pizza Hut have dipping sauces?
Yes, Pizza Hut has an assortment of sauces like marinara, Ranch, Barbeque, Honey Sriracha, and many more. 
3. Is garlic good for your liver?
Garlic is really good for cleaning the liver. The garlic helps in flushing out the toxins naturally from your body. 
4. How do you make garlic mayo sauce?
In garlic mayo sauce, you need to add mayonnaise, lemon juice, salt, and pepper. 
Get started with making this easy and quick Pizza Hut garlic sauce at home. Follow the recipe and share your experience with us in the comment section below.