How to Make Panty Dropper at Home
Panty Dropper is an awesome cocktail that you can make for your parties. So today, I am going to tell you how you can make this wonderful cocktail at your home.
I first tried this awesome cocktail when I was in a club in Miami. I went there with my friends and one of my friends suggested to try Panty Dropper. When I returned home, I was really missing that cocktail so I decided to make it at my home. And guess what? It was exactly the same as it was in Miami.
Panty Dropper is a 5-ingredient cocktail recipe that includes vodka, tequila, beer, cranberry juice and lemonade. Just mix all the beverages with ice and the cocktail will be ready in less than 5 minutes. Garnish it with lemon slice or cherry if you like.
If you want your cocktail to be perfect, please follow each and every instruction till the end. But there are many other drinks that we've covered in our blog. You should definitely check them as well.
1. Vegas Bomb– This drink got its name because it was meant to be dropped in a glass of Red Bull. I first tried it in Las Vegas and learnt the recipe from the bartender. Now I wanted to share the recipe with you guys so that you can make this awesome drink at your home.
2. Pink Bikini– This is one of my favourite cocktails because of the presence of Malibu rum in it. For those of you, who don't know what Malibu Rum is. It is actually a Caribbean rum that is popular all over the globe because of its natural taste.
3. Vodka Sour– This drink has a blend of various citrus juices and some high protein egg whites that make it the best choice for you. This drink can be made with very few ingredients and is very easy to make as well.
4. Buttery Nipple– The buttery nipple is also known as a butterball. It is a boozy shot. There are two ways you can make this shot ready. One is to make the shot in layers and the second is to combine all the ingredients.
Ingredients For Panty Dropper
2 oz. Vodka
1 oz. Tequila
2 oz. Beer
Cranberry Juice
1 oz. Lemonade
These are all the ingredients that you'll need to make a perfect Panty Dropper cocktail. Now let's see the time it takes to make this cocktail.
How Much Time It Will Take To Make Panty Dropper?
| Preparation Time | Total Time |
| --- | --- |
| 5 minutes | 5 minutes |
It takes less than 5 minutes to make this cocktail as making cocktails mainly requires mixing of different beverages. Now let's see the recipe for this cocktail.
Steps to Make Panty Dropper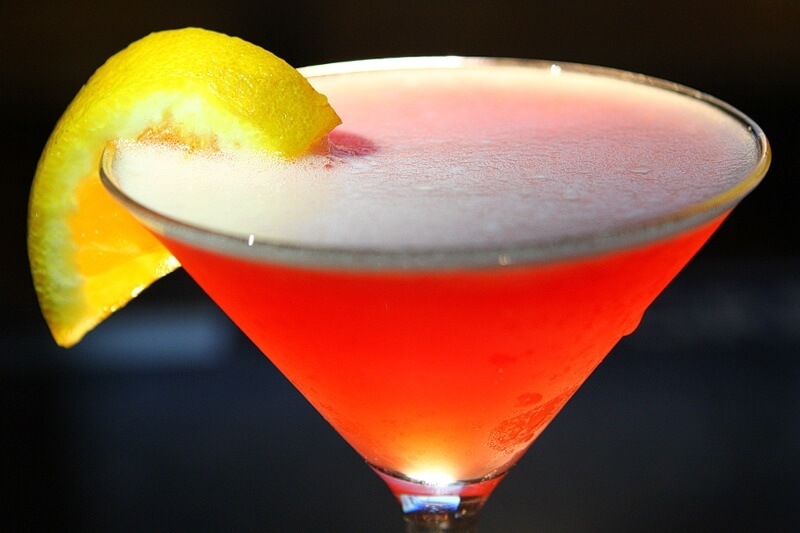 In a glass add ice.
Add beer, vodka, and tequila to the glass.
Pour lemonade at the top and splash cranberry juice.
For garnish top it with lemon slice and cherry.
Nutritional Breakdown Of Panty Dropper Recipe
I thought of providing the nutritional breakdown of this cocktail for the diet conscious people.
| | |
| --- | --- |
| Calories | 195.7 |
| Sodium | 8.6 mg |
| Carbohydrates | 20.3 g |
| Protein | 0.9 g |
How to Make Panty Dropper at Home | Video
Although this is a easy cocktail recipe but still we can have doubts. So to clear any of your doubt make sure you watch the below video.
This was all from my side. Now it's turn to make this awesome recipe at your home. Make sure to leave your valuable reviews in the comment section below.