How to make Oatmeal Cookie Shots at Home
If you are looking for an amazing shot, without going anywhere else or without having any second thought, then this oatmeal cookie shot is the perfect solution. This Oatmeal shots drink tastes just like a homemade oatmeal cookie.
This shot is so easy to make, just give it a quick shake and you are done. Most people don't know about this drink but trust me, after trying these Oatmeal Cookie shots, you will fall in love with it.
So today, I thought why not share this Oatmeal Cookie Shots with all my shots lovers. Now, let's switch on to the first step of this recipe that is the list of ingredients that are required to make this Oatmeal Cookie Shots at home. But there are many other drinks that we've covered in our blog. You should definitely check them as well.
1. Hot Pepper Infused Vodka– Have you ever infused your vodka with hot peppers. If no, then this recipe of homemade hot pepper infused vodka is just for you.
2. Jolly Rancher Shots– This fruity recipe is incredibly easy to make and a quick, cheap mixed drink. It's also versatile enough to be served as a stylish martini, a fruity punch, or a tasty party shot. 
3. Orange Whip Drink– It is a sweet mocktail introduced by The Blues Brother. It is basically an orange Julius with booze. So naturally, it's amazing.
4. Smooth Sweet Tea– This tea is perfect for hot summer days. Making smooth sweet tea is an easy recipe. Anyone can make it at their home in just 5 ingredients.
Ingredients for Oatmeal Cookie Shots
| | |
| --- | --- |
| Ingredients | Amount |
| Butterscotch schnapps | 3/4 ounce |
| Irish cream liqueur | 3/4 ounce |
| Splash Jagermeister | ———- |
| Splash cinnamon schnapps | ———- |
These ingredients that we are using are quite less in number and you will get all these ingredients easily. Now, let's see how much time it will take to make the Oatmeal Cookie shots.
How much time it will take?
| | | |
| --- | --- | --- |
| Prep time | Total time | Servings |
| 3 minutes | 3 minutes | 1 shot |
It is very easy to make this Oatmeal Cookie drink which you can enjoy anytime. Now, let's move towards the final destination. Yes! I am talking about the Oatmeal Cookie Shots Recipe.
Oatmeal Cookie Shots Recipe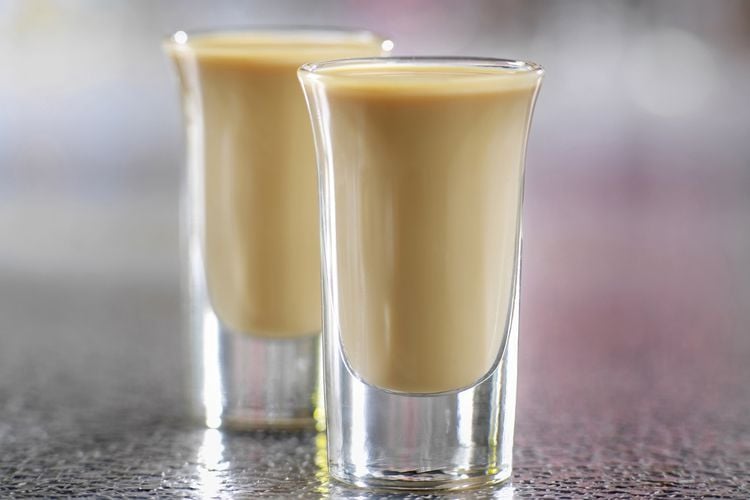 The first thing that you need to do is gather all the ingredients together.
Take a cocktail shaker and fill it with ice.
Add all the ingredients in the shaker together.
Shake it well to get all the ingredients mixed.
Transfer it into a shot glass.
Your Oatmeal Cookie Shots is ready. Make it during a party and I bet that everyone will love it too.
Nutritional Facts of Oatmeal Cookie Shots
This table of nutrients is for those people who are very health conscious and are following a very strict diet plan. So, this breakdown of nutrients of Oatmeal Cookie shots will help you.
| | |
| --- | --- |
| Calories | 1236.2 |
| Fat | 0.1 g |
| Carbohydrates | 20.1 g |
| Sugar | 18.4 g |
| Calcium | 0.2 mg |
| Magnesium | 0.5 mg |
| Potassium | 4.5 mg |
| Sodium | 3 mg |
How to make Oatmeal Cookie Shots at Home | Video
I have added a video of the Oatmeal Cookie Shots recipe, so it will be easier for you to try it at your home. 
I hope you have liked this drink of Oatmeal Cookie and I highly recommend you try this cocktail at your home. Don't forget to share your experience with this Oatmeal cookie shot in the comment box below.