How to Make Marie Biscuit Pudding at Home | No Egg & No Bake
Note- This post may contain affiliate links, we earn from qualifying purchases made on our website. If you make a purchase through links from this website, we may get a small share of the sale from Amazon and other similar affiliate programs.
When we were in school my best friend use to pudding biscuits and they were very tasty and delicious, they were the example of simplicity at its peak, I used to wait for her pudding biscuit for a week and sometimes even more.
One day, I told my mother to make them but what my mother made was different from my friend's mother. On that day. I took my mother to my friends home so that she will learn the best pudding biscuit recipe from my friend's mother.
I got a shock there, I came to know that the Pudding which my friend used to bring was Marie Biscuit Pudding but without egg and bake, that day I came to know about the Marie Biscuit Pudding Recipe and today I will share the recipe with my lovely people.
Marie biscuit pudding is the name to that delight which is one perfect shot straight to anyone's heart. The taste is heavenly; so experiment with this one to create that special curve on someone's face today. Let's unfurl the perfect way to put it on a plate to bring the smile and happiness to the face of your loved ones. But before we jump onto the recipe, let's check out some other desserts that you might like.
1. Suet Pudding– Suet pudding was originated in the United Kingdom. It is a British cuisine made up of wheat and suet, either boiled, steamed or baked. This is such a dish that can be prepared sweet or savoury.
2. Creamy Caramel Flan– This caramel flan is a wonderful combination of cheesecake and creme brulee. It is so easy to make that anyone can make it at their home and everyone is going to love it because of its sweet and creamy taste.
3. Leche Asada– This recipe is also known as roasted milk. It is a traditional dessert in Chile. Though it is not considered something special there, but it is really something special if you are trying it for the first time.
4. Mexican Orange Fudge– This orange fudge will add a pretty flair to your summer dessert tables. The easy orange and vanilla no-bake fudge is the perfect dessert to make when it is hot outside.
Ingredients for Make Marie Biscuit Pudding Recipe
| | |
| --- | --- |
| Ingredients | Amount |
| Marie biscuits | 30 units or as required |
| Unsalted butter | 100 gm |
| Icing sugar | 1 cup |
| Cocoa powder | 3 tbsp |
| Milk | 2-3 tbsp |
| Vanilla extract | 1/2 tsp |
| Coffee powder | 1.5 tsp |
| Water | 1 cup |
How much time it will take?
| | |
| --- | --- |
| Preparation Time | Total Time |
| 15 MINS | 15 MINS (Excluding the time of Chilling) |
How to make Marie Biscuit Pudding Recipe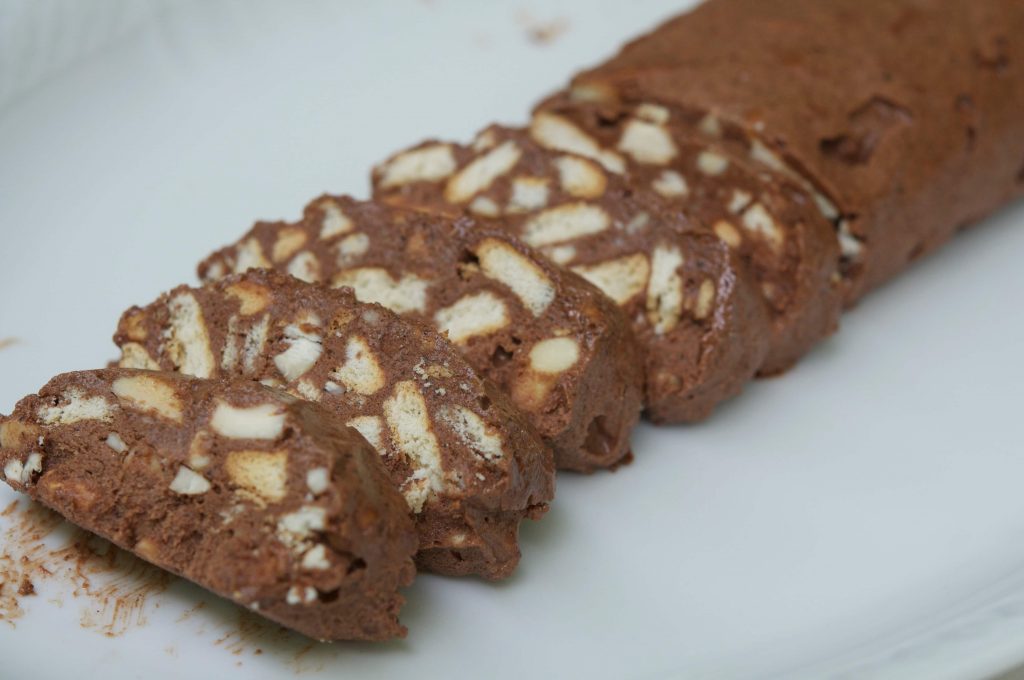 Take 1 cup of boiling water and prepare a coffee decoction from it. Filter it for some time and leave it to cool for some time.
Now mix the cocoa powder in it and keep it aside.
Now take a bowl and put together butter and sugar in it and mix together until it becomes fluffy.
Now add the cocoa powder and mix it well.
Now in the same mixture, add vanilla essence to it and mix a little amount of milk in it and mix it well.
Now take the coffee decoction that you've made in the starting and dip Marie Biscuits in it and arrange the mixture in a cake tin.
Using a spatula, spread the cream over the biscuits that you've made in point 4.
Now again spread a layer of biscuits dipped in coffee decoction and then again a layer of cream.
In the end, decorate the cake with nuts and cover the top of the cake using a cling film and put it in the refrigerator for some hours.
When ready, cut the pudding into slices and serve immediately.
Important notes:
If you want it soft, keep it in the refrigerator to set. If you prefer it a little hard, keep it in the freezer compartment of the refrigerator. Both tasted great.
Alternatively you can layer the whole thing in a square pan or glass dish without the cling film, if you plan to serve it directly from the tin. But with the cling film lining, it is easier to take the whole biscuit cake out from the pan and slice it as preferred.
Store the leftovers of that Make Marie Biscuit Pudding recipe in the refrigerator because I know by now you ate almost half of it. You can also make it for parties a day ahead. You can decorate it with coloured fennel to make it an attraction for the kids. Enjoy the long-lasting happiness with layers of this delightful dessert.
Nutritional Facts Of Marie Biscuit Pudding Recipe
| | |
| --- | --- |
| Calories | 480 |
| Fats | 35 g |
| Cholesterol | 60 mg |
| Sodium | 310 mg |
| Potassium | 230 mg |
| Carbohydrates | 43 g |
| Protein | 5 g |
How to Make Marie Biscuit Pudding at Home | Video