How To Make Maple Glaze for Donuts At Home
The glaze of the donut is what makes it drool-worthy. That is why today, I will be sharing a recipe of maple glaze for donuts.
Maple syrup tastes best with waffles. Have you ever thought to use it as a glaze for the donuts? This recipe will help you in this context. After trying this maple glaze recipe, I am sure you will never give a second thought to any other glaze for the donuts. 
To make maple glaze for donuts, combine confectioners' sugar, 2% milk, maple syrup with maple flavouring. Make a smooth mixture of them and the glaze is ready to use. 
It is an easy recipe with no cooking involved. But before we jump onto the recipe, let's check out some other desserts that you might like.
1. Banana Crumb Muffins– Banana Crumb Muffins are moist with a little cinnamon and nutmeg and topped with tons and tons of crumb topping. This is the best homemade banana muffins recipe perfect for a healthy breakfast. 
2. Boiled Custard– This Boiled Custard recipe is quite easy and takes almost no time in getting cooked but it tastes really good.
3. Zafrani Sooji Halwa– Zafrani Sooji Halwa can become an all-time taste, especially on rainy days, while conducting auspicious occasions like pooja and also savored in family gatherings while chatting after food.
4. Mango Phirni with Rice Flour– This mango phirni recipe for rich, smooth, and creamy that gives our mouth the ultimate taste. It is filled with mango pulp in every bite that sends us to a pretty day somewhere around the hills, in total peace and satisfaction.
Ingredients For Maple Glaze For Donuts
2 cups Confectioners' Sugar
3 tablespoons 2% Milk
2 tablespoons Maple Syrup
1/2 teaspoon Maple Flavoring
You may find some of them in the pantry. If not, then you can find them in your nearest supermarket. Now let's see how much time it takes to prepare the glaze.
How Much Time Will It Take To Make Maple Glaze For Donuts?
| Preparation Time | Cooking time | Total time |
| --- | --- | --- |
| 5 minutes | NIL | 5 minutes |
This glaze will be ready in a matter of 5 minutes. No cooking is required to make this glaze. Let's see how it is done.
Steps To Make Maple Glaze For Donuts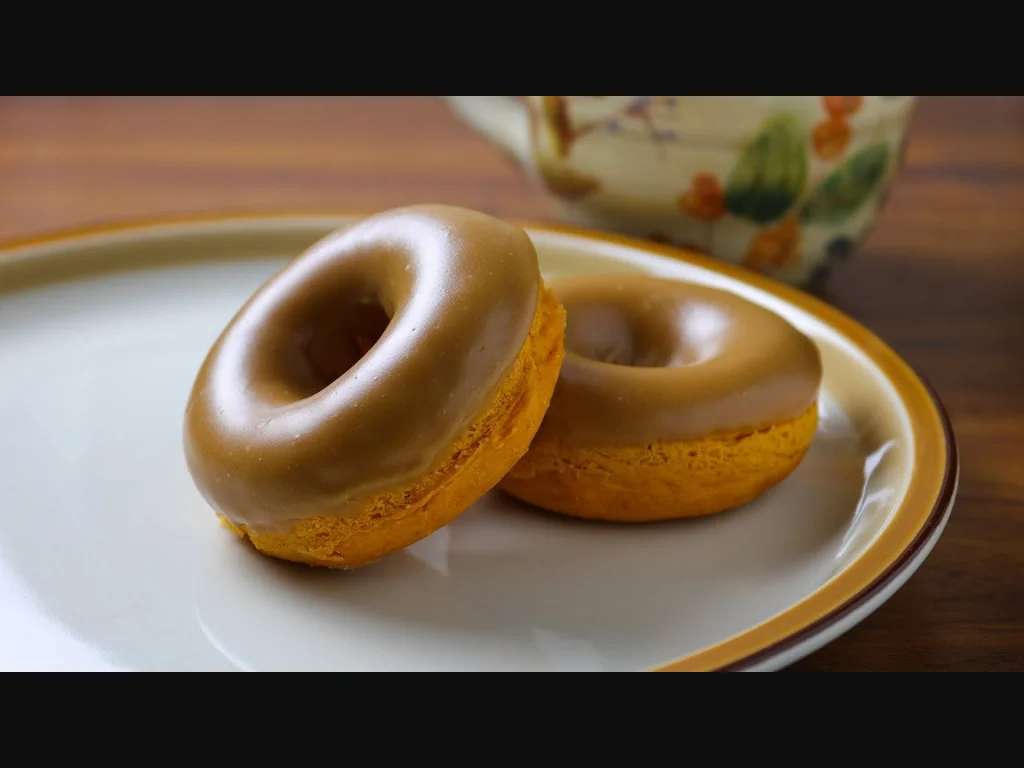 Take a small bowl and confectioners' sugar, 2% milk, maple syrup, teaspoon maple flavoringin in it.
Mix them all well until the mixture becomes smooth.
The glaze is ready to spread over the donuts.
Make sure the donuts are cool before you glaze them, otherwise, the glaze will make the donuts soggy.
Nutritional Breakdown of Maple Glaze For Donuts
While having a bite of a sweet, we always want to have the check on the calories we are consuming. So let's see the calorie count with this glaze over the donut.
| | |
| --- | --- |
| Calories | 89 |
| Carbohydrates | 22g |
| Cholesterol | 3mg |
How To Make Maple Glaze For Donuts At Home | Video
In any case you are not clear of any step involved in this recipe, I have uploaded the video. Do watch the video once to know about every detail.
Try this recipe and share your reviews in the comment section below. I will be happy to know how much you liked the recipe. Not just this, you are free to share any suggestion or a recipe you would love to know more about. I will be happy helping you. Enjoy!