How to Make Maggi Pizza with Egg at Home
Note- This post may contain affiliate links, we earn from qualifying purchases made on our website. If you make a purchase through links from this website, we may get a small share of the sale from Amazon and other similar affiliate programs.
Life was just made easy with the quick treat of Maggi, the perfect respite to hunger and growling tummy. Let's add-on with this innovation to make the delightful taste ever. Maggi pizza with egg is basically a delight held together with an egg to serve your taste buds just a step- above amazingness and respite.
When I was in college, one of my hostel mates made Pizza Maggi within the hostel room and I found it very tasty. I thought I should share the Maggi Pizza recipe with my favorite people.
Now egg lovers make a quick extra topping for your regular pan delight and enjoy the absolute repelling combination worth devouring. The Maggi is a perfect combo of egg and Maggi and a baseless juncture of yumminess! Try on its aromatic flavours with this Maggi Pizza recipe with egg. Make your kids and family happy. Also, there are other recipes that you can have as starters, let's check them out.
1. Cheese Maggi– This recipe is an extremely popular street food recipe, particularly in the urban city made with maggi noodles and cheese. It is basically an alteration to the popular masala maggi recipe where cheese and chilli flakes are added.
2. Mushroom Chips– These chips will satisfy even those that are quite picky. They are boosted with great flavour and still very low in carbs! Mushrooms are also a good source of potassium which is sometimes deficient in our diets.
3. Maggi Pizza without Egg– Another combination that is repelling yet going to give the best outcome to the creator of the recipe. Rather on a gloomy day, it can be the perfect lighting to the kids and their mom.
4. Vegetable Spring Rolls– Spring rolls; an experience with pressing the readied recipe would justify your name. A crispy outer cover with smoother interiors of noodles gives you the absolute delight to have for special suppers.
Ingredients for Maggi Pizza Recipe with Egg
| | |
| --- | --- |
| Ingredients | Amount |
| Maggi | 1 packet |
| Egg | 1 unit |
| Butter | 2 tsp |
| Cheese (grated) | 2 tsp |
| Water | 150 ml |
| Pizza Sauce | 2 tsp |
| Pepper | ½ tsp |
How much time it will take?
| | | |
| --- | --- | --- |
| Preparation Time | Cooking Time | Total Time |
| 3 mins | 7 mins | 10 mins |
Maggi Pizza Recipe With Egg | Maggiza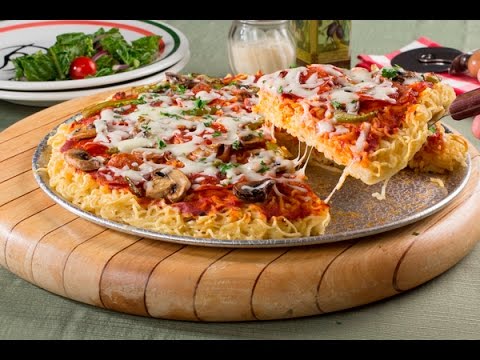 Break the egg in a small bowl, add pepper, and beat nicely. Set aside.
In a pan bring water to boil
Add the Maggi along with the masala and cook.
Let the water evaporate completely which will take around 2-3 mins.
Take off the heat.
Add the egg on it and mix nicely.
Heat the butter in a non-stick Tawa.
Now add the Maggi and spread over making a pizza like the round shape.
Cook for a min on low heat.
Flip over and spread the pizza sauce over it.
Add the grated cheese all over, let the heat be in simmer, cover the pan and cook for 2 mins. Remove and serve.
Tip: You can add other spices and veggies Topping like onion, Capsicum, Kasuri Methi, mushrooms or baby corn, olives etc. to make it just tastier. keep in mind to it over the pizza sauce you spread to cover it cook until the veggies are cooks and spices give away the perfect aroma.
Savour this Maggi Pizza Recipe with Egg with friends and family to build some happy moments. I bet this addition is definitely beating your regular order a pizza, watch a movie, and snore away the rest of the time
Rather enjoy making and burning (for those who don't know to cook) this with your friends and finally serve your growling tummies with the absolute respite you madly.
Nutritional Facts Of Maggi Pizza Recipe with Egg
| | |
| --- | --- |
| Calories | 87 |
| Cholesterol | 106 mg |
| Sodium | 118 mg |
| Carbohydrates | 1 g |
| Protein | 4 g |
How to Make Maggi Pizza with Egg at Home | Video