How to Make Madras Cocktail at Home
Originated in 1945, Madras Cocktail is a variation of a Cape Codder that is a Grey Goose and cranberry juice drink. Over a period of time, other ingredients began to be added into it. This pleasing fruit juice is a classic drink.
Any party at your home would feel incomplete without this tasty drink. Had a tiring day? Grab a glass of Madras Cocktail and it would wash away all the dreariness. It is quite easy and quick to make.
So, at your next party don't forget to add Madras Cocktail. And here I will be giving you directions on how to make Madras Cocktail at your home. Please your guests by following the Madras Cocktail Recipe. So, let's make our drink at home and see why this Aviation has such a reputation in the American bars and hotels. But there are many other drinks that we've covered in our blog. You should definitely check them as well.
1. Alexander Cocktail– This drink is quite popular in the American region and people usually love to have it. Yes, the famous Alexander Cocktail that you may have tasted in some bars or even parties. But have you ever made it at your home? Well, if not, then this is the right time to do so.
2. Red Eye Drink– This red-eye drink is a very famous drink that actually originated from Japan and later became famous in the western parts of the world because it has been featured in many movies.
3. Vodka Sour– This drink has a blend of various citrus juices and some high protein egg whites that make it the best choice for you. This drink can be made with very few ingredients and is very easy to make as well.
4. Captain Cool Cocktail– This drink is called captain cool cocktail recipe and is considered one of the best cocktails I have ever tasted in my whole life. This drink will cherish your mood and make you feel the energy it has.
Ingredients required for Madras Cocktail Recipe
| | |
| --- | --- |
| Ingredients | Amount |
| Vodka | 1 1/2 ounces |
| Cranberry juice | 4 fluid ounces |
| Orange juice | 1 fluid ounce |
| Ice | 1/2 cup |
| Lime wedge | 1 |
How Much Time it will Take?
| | |
| --- | --- |
| Preparation time | Total time |
| 5 minutes | 5 minutes |
Madras Cocktail Recipe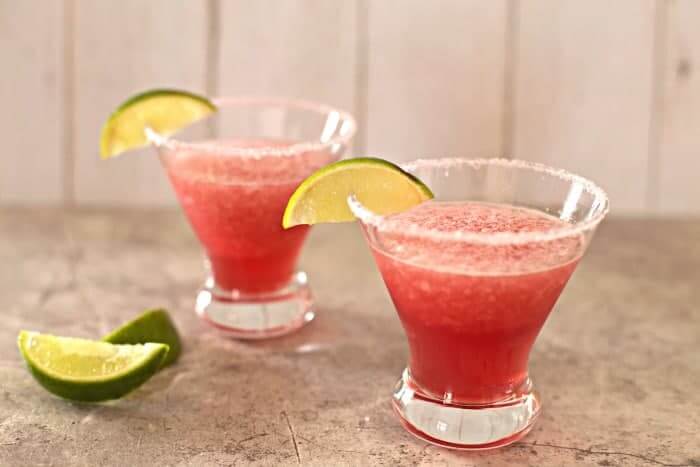 Take a highball glass.
Mix vodka, cranberry juice and orange juice in it.
After the addition of ice, stirring the mixture would follow.
With lime wedge , garnish your drink.
Nutritional Information of Madras Cocktail Recipe
| | |
| --- | --- |
| Calories | 180 |
| Total fats | 0.2 g |
| Sodium | 7 mg |
| Potassium | 86 mg |
| Total carbohydrates | 20.8 g |
| Dietary fiber | 0.2 g |
| Sugars | 18 g |
| Protein | 0.3 g |
| Vitamin A | 75 IU |
| Vitamin C | 70 mg |
| Calcium | 13 mg |
How to Make Madras Cocktail at Home | Video