How to make Chocolate Monkey at Home
The recipe that we are going to discuss today is something that you never heard before. When I heard about this recipe for the first time, I have a weird reaction at that time. And I know the same is the reaction on your face when you came to know about the name of this recipe.
The recipe that I am talking about is Chocolate Monkey Drink. One day, I went to a friend's reunion party and they were serving this Chocolate Monkey recipe.
The next day, while watching a cookery show, the same was the drink that is made by the chef. Then, I note down all the important things. This recipe for this drink will not take much of your time.
So, I thought why not to share this amazing drink with my lovely audience. And I know after trying this drink you will definitely fall in love with it. So, without wasting a single moment, let's start preparing for this drink.
But there are many other drinks that we've covered in our blog. You should definitely check them as well.
1. Alexander Cocktail– This drink is quite popular in the American region and people usually love to have it. Yes, the famous Alexander Cocktail that you may have tasted in some bars or even parties. But have you ever made it at your home? Well, if not, then this is the right time to do so.
2. Rabbit Punch– Have you heard of Rabbit Punch? If yes, what can be more delightful than having Rabbit Punch drink at home? For those who don't and are eager to taste it, we have brought you a homemade rabbit punch cocktail recipe.
3. Champurrado– Jose Rizal invented Champurrado in the year 1950. Champurrado was originated in Mexico and is traditional Mexican chocolate-based atole that is comfortable in a cup.
4. Rose Mastani– A rich essence to make you a great dessert is what we would love to have. Lavish, thickened shake, with this royal essence of rose, is going to be a new addition to your life today.
Ingredients for Chocolate Monkey
| | |
| --- | --- |
| Ingredients | Amount |
| Vodka | 1 1/2 fluid ounces |
| creme de cacao | 1/2 fluid ounces |
| Banana liqueur | 1/2 fluid ounce |
| Ice | 1 Cup |
So, making this Chocolate Monkey recipe is also very easy just like its ingredients. All these ingredients are easily available at your home if not then you can buy all these from the nearby store. 
Now let's see how much time would it take to make this Chocolate Monkey Cocktail.
How much time it will take?
| | | |
| --- | --- | --- |
| Prep time | Total time | Servings |
| 5 minutes | 5 minutes | 1 |
 So, Let's move towards the final destination that is the directions to make this Chocolate Monkey drink at home.
Chocolate Monkey Recipe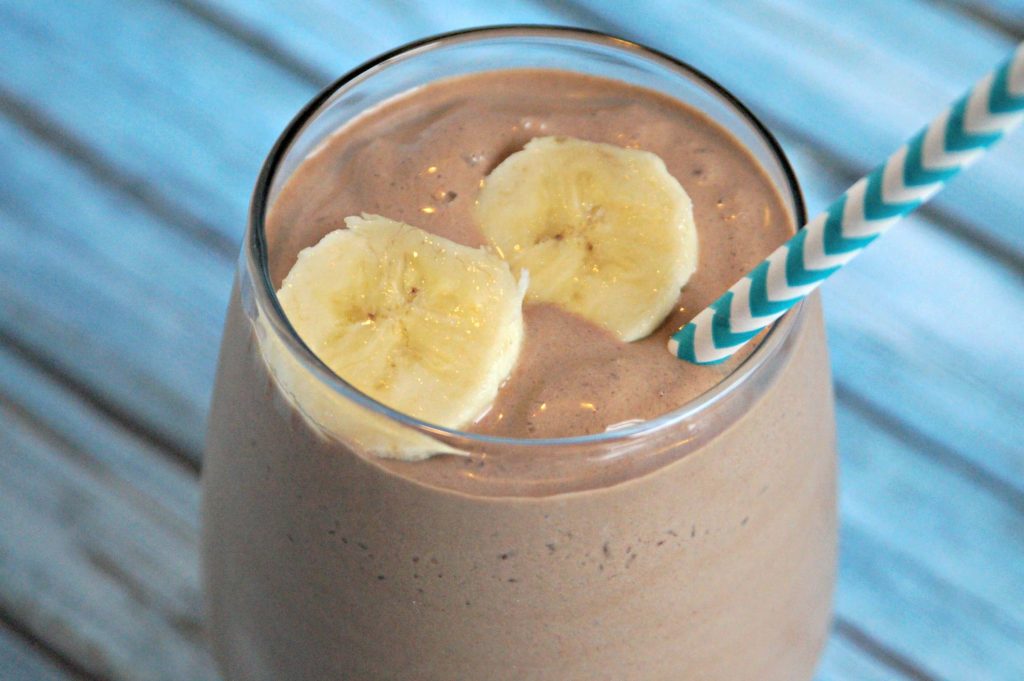 What we need is? Just a cocktail shaker.
Take a shaker that is full of ice.
Add the vodka, creme de cacao, banana liqueur in the Shaker.
Transfer the drink into a martini glass.
And you are done. See how simple it is. Go and try this drink at your home and enjoy it!
Nutritional Facts of Chocolate Monkey
This Chocolate Monkey is a delightful drink. But here is the complete nutritional breakdown of this Chocolate Monkey recipe if you need it.
| | |
| --- | --- |
| Calories | 212.8 |
| Protein | 0 g |
| Carbohydrates | 14.6 g |
| Fat | 0.1 g |
| Cholesterol | 0 mg |
| Water | 244.6 g |
| Ash | 0 g |
| Calcium | 6.5 mg |
| Magnesium | 2.2 mg |
| Phosphorus | 2.1 mg |
| Potassium | 2.6 mg |
| Sodium | 9.1 mg |
How to Make Chocolate Monkey at Home | Video
This recipe of Chocolate Monkey is very simple to make but still, I have added a video and recommend you all to watch this video if you are making this for the first time.
I hope you all have liked this Chocolate Monkey drink. Do try it once at your home and share your experience with us in the comments below. I will definitely try to cover it in the foodxp blog.