How to make Chipped Ham Barbecues at Home
Chipped Ham Barbecues is a quick solution to your sudden cravings. My husband and I, both are food lovers and every weekend we experiment something new.
The recipe which we are going to discuss today is Chipped Ham Barbecues. This luscious recipe was one of the popular lunches served in Pittsburgh's school. One day, my husband and I decided to try this recipe at home.
We collected all the necessary ingredients and started making Chipped Ham Barbecues at home. In the end, the result came out as tasty and delicious Chipped Ham Barbecues which was enjoyed by our kids also. So, today I will share this complete recipe with you all.
Come let's gather all the ingredients required for the Chipped Ham Barbecues. But here are some other amazing recipes that you should definitely try.
1. Contest Winning Barbecued Pork Chops– The Barbecued Pork Chops are not only delicious but are also spectacular when combined with a beautiful glaze. The flavors these chops have are a perfect combination of sweetness and saltiness.
2. Barbecued Chicken– Barbequed chicken is an easy to make chicken recipe. It needs simple ingredients and the charred grill flavor just hits right.
3. Venison Summer Sausage– This is a nice change from regular summer sausage. The cheddar and jalapenos give it a bit of a spicy kick that is sure to please at gatherings. 
4. Lomo de Cerdo– Lomo de Cerdo is a very tasty Spanish recipe. Here is an authentic Spanish recipe of Lomo de Cerdo which you can easily make at home.
Ingredients for Chipped Ham Barbecues
| | |
| --- | --- |
| Ingredients | Amount |
| Ketchup | 1 Cup |
| Water | 1 Cup |
| Brown sugar | 1 tbsp |
| Cider vinegar | 1 tbsp |
| Sweet pickle relish | 1/4 Cup |
| Worcestershire sauce | 1 tbsp |
| Ground cinnamon | 1/4 tsp |
| Ground black pepper | 1 pinch |
| Garlic salt | 1 pinch |
| Liquid smoke flavoring | 1/2 tsp |
| Chipped Ham | 1 pound |
| Hamburger buns | 6 roll |
You will get all these ingredients from any nearest supermarket. Chipped Ham Barbecues so is easy to make the recipe and it will not take much of your time. So, let's see how much time is required to make this recipe at home.
How much time it will take?
| | | | |
| --- | --- | --- | --- |
| Prep time | Cook time | Total time | Servings |
| 15 minutes | 20 minutes | 35 minutes | 6 |
Now, we are at the stage for what we all have been waiting for. I will tell you the Chipped Ham Barbecues Recipe with proper instructions.
Chipped Ham Barbecues Recipe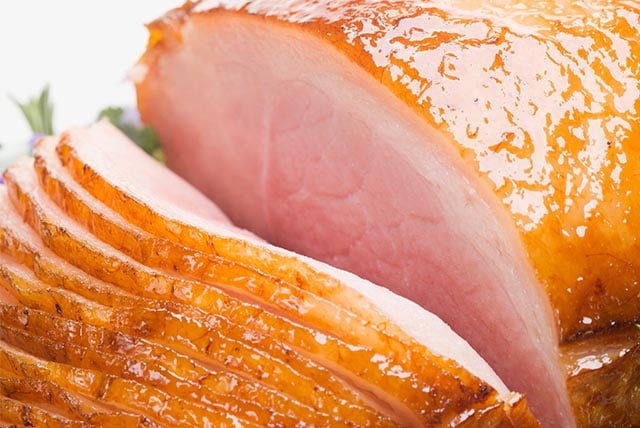 Take a pan, add ketchup, water, cider vinegar, pickle relish, brown sugar, and Worcestershire sauce.
Sprinkle ground cinnamon, ground black pepper, garlic salt, and liquid smoke in it.
Cook it on low flame and simmer the pan for a maximum of 20 minutes.
Strip the chipped ham and mix it gently into the mixture.
Check the tenderness and then place the mixture on hamburger buns.
Yes, your Chipped Ham Barbecues are ready. Make it at your home and make your day special.
Nutritional Facts of Chipped Ham Barbecues
You must be having many questions in your mind regarding How Much Healthy is Chipped Ham Barbecues? So, I have mentioned the Nutritional breakdown of the nutrients present in the Chipped Ham Barbecues.
| | |
| --- | --- |
| Calories | 326.5 |
| Protein | 16.9 g |
| Carbohydrates | 41.4 g |
| Fat | 10.5 g |
| Cholesterol | 44.6 mg |
| Calcium | 79.4 mg |
| Iron | 2.5 mg |
| Magnesium | 29.9 mg |
| Potassium | 487.4 mg |
| Sodium | 1858.2 mg |
How to make Chipped Ham Barbecues at Home |Video
 I thought to share the video of how to make the Chipped Ham Barbecues recipe at home, so it'll be easier for you to try this recipe at home.
I hope you will like this amazing recipe. Try this Chipped Ham Barbecues at your home and do share your meaningful reviews with us in the comment section below.