How To Make Cherry Bomb At Home
If you are wondering about the Cherry Bomb song by The Runaways or an explosive, then you are totally wrong. This Cherry Bomb Recipe is an amazing vodka recipe. Making Cherry Bomb at home is quite an easy and simple task. What's so special about this recipe, you might ask?
To be clear, I would say it has an incredible taste having either vodka or rum as well as grenadine as major ingredients. To add on to your pleasure, homemade Cherry Bomb also has the flavour of lime juice. Also, you can garnish it with lime slices and cherries.
Isn't that wonderful? That was exactly how I felt when I drank Cherry Bomb for the first time. Honestly, I pledged to make Cherry Bomb at my home and I did as well. Till date, whenever I host a house party, Cherry Bomb occupies the center place. Out of grenadine? Here is a list of grenadine substitutes that you can try.
I even shared the trick to make Cherry Bomb at home with my friends. You too can learn the same through the Cherry Bomb Recipe given below. Next time, serve your friends and colleagues Cherry Bomb made at home within 5 minutes! But there are many other drinks that we've covered in our blog. You should definitely check them as well.
1. Grateful Dead Drink– Grateful Dead Drink is the best cocktail that you can make for parties. It is a 5-ingredient cocktail recipe that you can easily make at your home.
2. Orange Whip Drink– It is a sweet mocktail introduced by The Blues Brother. It is basically an orange Julius with booze. So naturally, it's amazing.
3. Orange Whiskey Sour – You must have heard about different types of whiskey cocktails but have you ever heard about a cocktail made from Whiskey and Orange Juice? But trust me, when you'll have this drink for the first time, you'll definitely love it.
4. Lemon Drop Shots– This drink is one of the most refreshing and energetic cocktails you would ever have. No doubt, lemons are rich in Vitamin C and act as a buffer against many diseases. This is one of the many reasons for having these Lemon Drop Shots at home.
Ingredients for Making Cherry Bomb Recipe
| | |
| --- | --- |
| Ingredients | Amount |
| Alcoholic beverage, distilled, rum | 4 fluid ounces |
| Lime soda | 1 liter |
| Grenadine syrup | 4 fluid ounces |
| Raw limes | 1 |
| Maraschino Cherries & Juice VG | 4 |
How much time would it take?
| | |
| --- | --- |
| Preparation time | Total time |
| 5 minutes | 5 minutes |
Cherry Bomb Recipe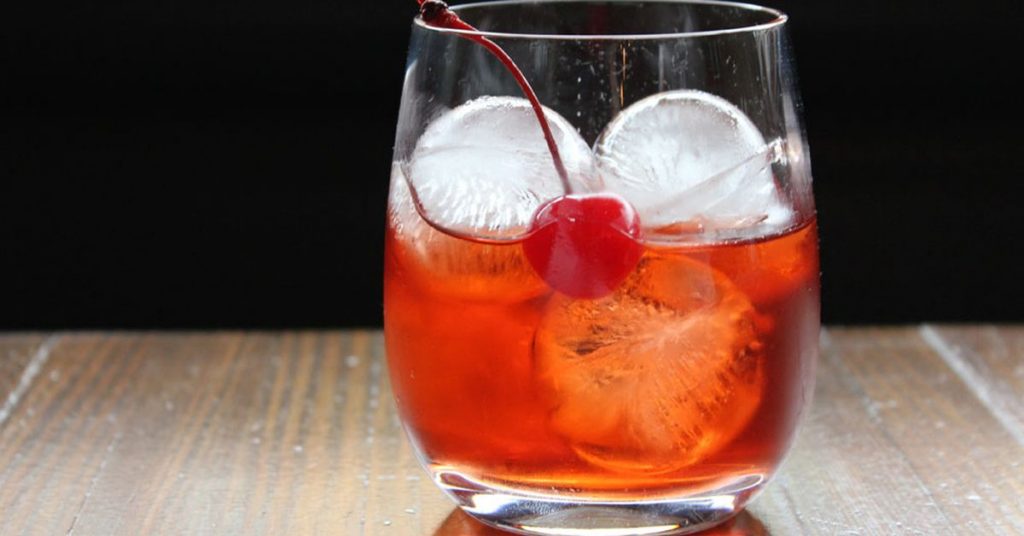 Take a mixing glass.
Mix rum, grenadine, lime soda, and lime juice in it.
Next, after mixing them properly, the liquid is to be poured into chilled glasses.
Use lime slices as well as cherries for garnishing.
Nutritional Information of Cherry Bomb
| | |
| --- | --- |
| Calories | 278.1 |
| Proteins | 0.4 g |
| Carbohydrates | 54.8 g |
| Dietary fiber | 1 g |
| Sugars | 39.5 g |
| Fats | 0.1 g |
| Water | 278.6 g |
| Calcium | 19.1 mg |
| Iron | 0.5 mg |
| Magnesium | 6.4 mg |
| Alcohol | 9.3 g |
How to Make Cherry Bomb at Home | Video