If you are a cocktail lover, then Gin and Juice would be on top of your list. This cocktail is quite famous as it has a song named after it. Yes, it was during high school holidays, when I heard Snoop Dogg's Gin and Juice song for the first time, I was amazed by the different ways Snoop Dogg used to make Gin and Juice. I resolved to make it and was successful at the very first attempt.
Now whenever I feel tired or unwilling to make any effort, I prefer to prepare the Gin and Juice recipe on my own, while listening to Snoop Dogg's Gin and Juice.
A very refreshing and pleasant cocktail, Gin and Juice is an all-occasion cocktail and quite easy to make. So today in this article, I will tell you the Gin and Juice recipe that you can easily make at home while listening to the Snoop Dogg's Gin and Juice song as it'll soothe your mind.
But there are many other drinks that we've covered in our blog. You should definitely check them as well.
1. The Polar Express Hot Chocolate– The Polar Express reminds us of a hot chocolate cup that was served in the movie. No one knows how it exactly tastes. But I have a Hot Chocolate recipe that is you'll definitely love like the Hero Boy loved his Hot Chocolate in the movie.
2. Pink Bikini– This is one of my favourite cocktails because of the presence of Malibu rum in it. For those of you, who don't know what Malibu Rum is. It is actually a Caribbean rum that is popular all over the globe because of its natural taste.
3. Bourbon and Ginger Ale– This spicy Bourbon Ginger Ale Cocktail is the best way to warm up on a wintry night. With lime juice, ginger ale and candied ginger, it's got enough sweetness, tartness and spiciness to send your winter blues away. 
4. German Pilsner– A flavorful and crisp German Pilsner recipe is what I will be sharing with you today. Beer is made of just four ingredients, namely water, malt, hop and yeast. German Pilsner is pale in color with a malty sweetness.
Ingredients required for Gin and Juice Recipe
| | |
| --- | --- |
| Ingredients | Amount |
| Gin | 2 oz. |
| Fruit Juice | 2/3 oz. |
| Fresh Fruits | For Garnishing |
Note: Don't forget fresh juice garnish. Also, you can try combining two types of juices like orange and grapefruit or strawberry and apple.
Gin and Juice Recipe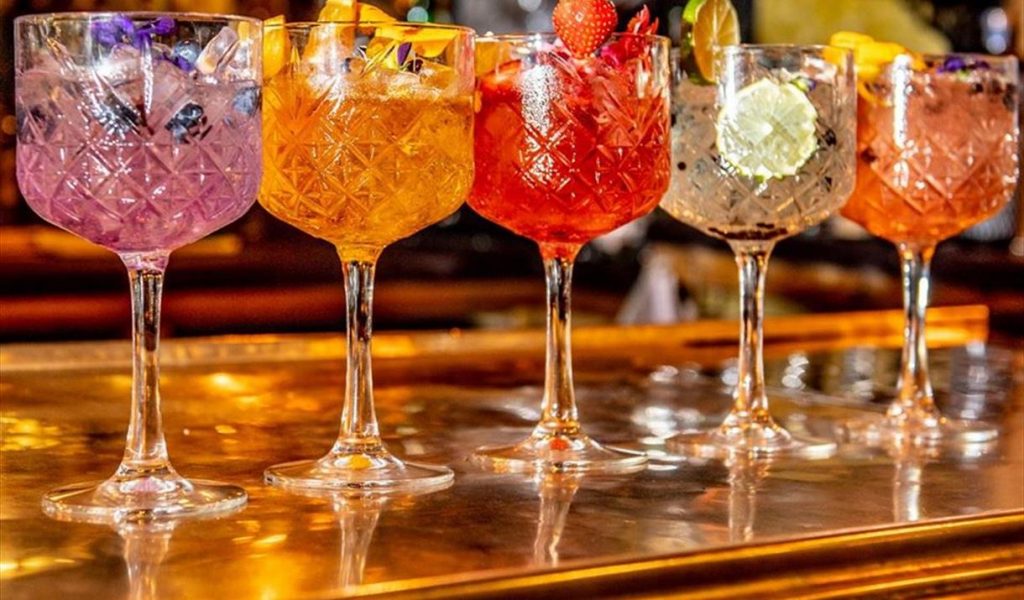 Add gin and juice in a shaker containing ice. Shake it until ingredients get mixed properly.
Then pour it into an old fashioned glass or a Collins glass with fresh ice.
Finally, garnish it with fresh fruit.
Your gin and juice cocktail is ready to serve.
How much time will it take ?
| | |
| --- | --- |
| Preparation Time | Total Time |
| 5 Minutes | 5 Minutes |
Nutritional facts of Gin and Juice Recipe
| | |
| --- | --- |
| Calories | 79.5 |
| Fats | 0.0 g |
| Cholesterol | 0.0 mg |
| Sodium | 13.5 mg |
| Potassium | 27.8 mg |
| Total carbohydrates | 2.2 g |
| Proteins | 0.1 mg |
How to Make Gin and Juice at Home | Video