8 Best Vegan Egg Substitutes You Can Try
Note- This post may contain affiliate links, we earn from qualifying purchases made on our website. If you make a purchase through links from this website, we may get a small share of the sale from Amazon and other similar affiliate programs.
I'm a huge pastry fan, but I have noticed that many baked goods demand eggs ever since I turned vegan. The egg is such a versatile ingredient and has many benefits. But if you are a vegan like me, then you need a vegan egg substitute. So today, let's discuss the best vegan egg substitutes.
This post is not just for vegans; this post is for all of you who just cannot have eggs in our food. Even if you love eggs, this post might come in handy when you are out of eggs, so let's discuss the best vegan egg substitute.
Can't think of any good vegan egg substitute? Well, don't because I have already done it for you. Applesauce, black salt, flax seed, ripe banana, tapioca starch, and chickpea flour are some of the best vegan egg substitutes.
Even if we do not use eggs, we all know eggs. Eggs are such a versatile ingredient in our food. Not just that, it is loaded with other benefits as well. Therefore before exploring egg substitutes, let's crack some facts about eggs!
Quick Peek: Eggs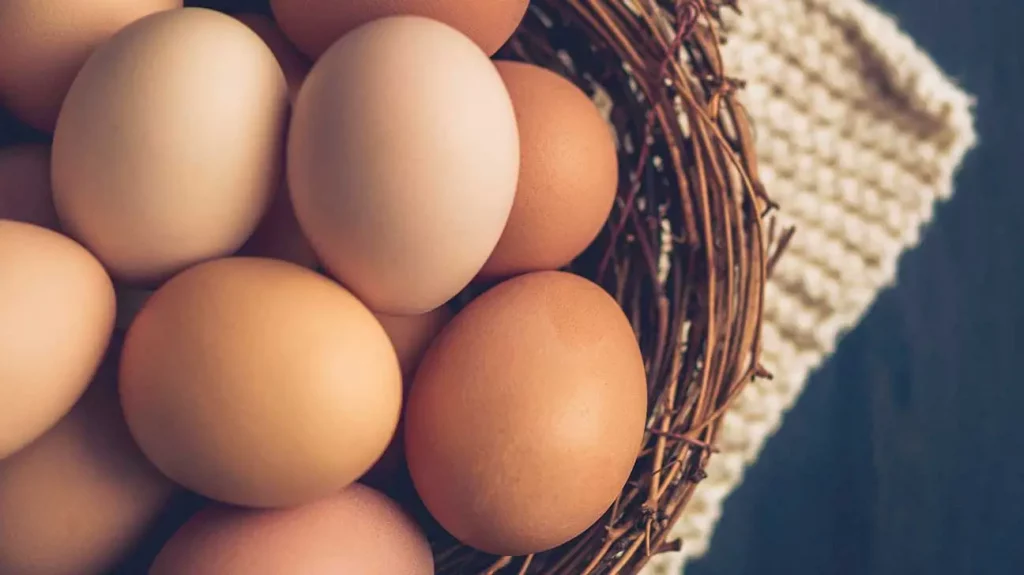 In this section, I will share some egg facts with you. We will discuss its taste (for all those who never had it before), uses, health benefits, and much more.
Eggs In The Culinary World
Eggs in the culinary world often mean eggs from chicken. It comes from the hen and hence is often included in the non-vegetarian category. That being said, there is a debate about whether an egg is a non-vegetarian or not. 
Egg often comes with a hard outer covering and a white and yolk inside it. The hard outer part is often removed, and both white and yolk are used as food items. Eggs are extremely nutritious, and for this reason, it is widely used all across the world. 
Describing Eggs: Flavor and Texture
The egg contains yolk and the egg white. The white part of the egg has an extremely slimy texture. It doesn't have any taste of its own. It, however, has a very negligible and slightly unpleasant smell.
The yellow part of the egg has a thicker consistency. It has a slightly sweet taste with an overpowering sulfur-like taste. The yolk also has a peculiar smell to it. Some people find this smell extremely unpleasant.
Uses Of Eggs
An egg is extremely nutritious; therefore, it has been a staple food ingredient for a really long time. People from all across the world use eggs as food. Poached eggs, omelets, and boiled eggs are some of the most famous egg dishes.
The egg is also a major ingredient for many dishes. Eggs are one of the major ingredients for cooking. The egg gives a proper consistency to the batter and helps retain moisture in cakes, thus making them soft.
Not only that, eggs have many beauty benefits as well since their extremely nutritious eggs are often used as a home remedy to treat many hairs as well as skin issues.
Eggs On The Health Radar | Looking Through The Wellness Telescope
The egg is a powerhouse of nutrients. Hence it will be extremely beneficial to include it in people's diets. One boiled egg contains 77 calories. It also has 6g of protein and 5g of healthy fat.
People avoid eating eggs saying that they contain cholesterol. However, eggs also contain good fat, which is extremely beneficial for your heart health. It is a great source of micronutrients like calcium, zinc, and phosphorus.
Egg also contains vitamin A which helps to maintain good eye health. It is also a great source of calcium which will help you to achieve good bone and gum health.
Why Use A Substitute For Eggs?
By this point, I imagine you must be wondering why you would ever want to substitute for such a versatile component. Undoubtedly, it is a really good point. There are a few reasons to consider utilizing an egg substitute, though.
First off, if you're on a diet, eggs might not be a wise choice. It has a lot of calories and cholesterol. Therefore, if you choose not to use eggs, you can choose another egg substitute.
It's also possible that you don't like eggs. Some individuals dislike the taste and odor of eggs and become annoyed when they are consumed with any cuisine. The best course of action in that situation is to use vegan egg alternatives.
An egg is not a viable alternative for someone who adheres to the vegan lifestyle. Those who eat only vegetables can also say the same. If so, then we must research a suitable vegan egg substitute.
I've talked about eggs enough for now, don't you think? The best vegan egg substitutes are the focus of this article, so without further ado, let's get started!
8 Best Vegan Egg Substitutes
This section has all the best substitutes you can use in place of eggs. You will also learn what recipes the substitutes work best in and the substitution ratio for each substitute. So, let's get started!
1. Unsweetened Apple Sauce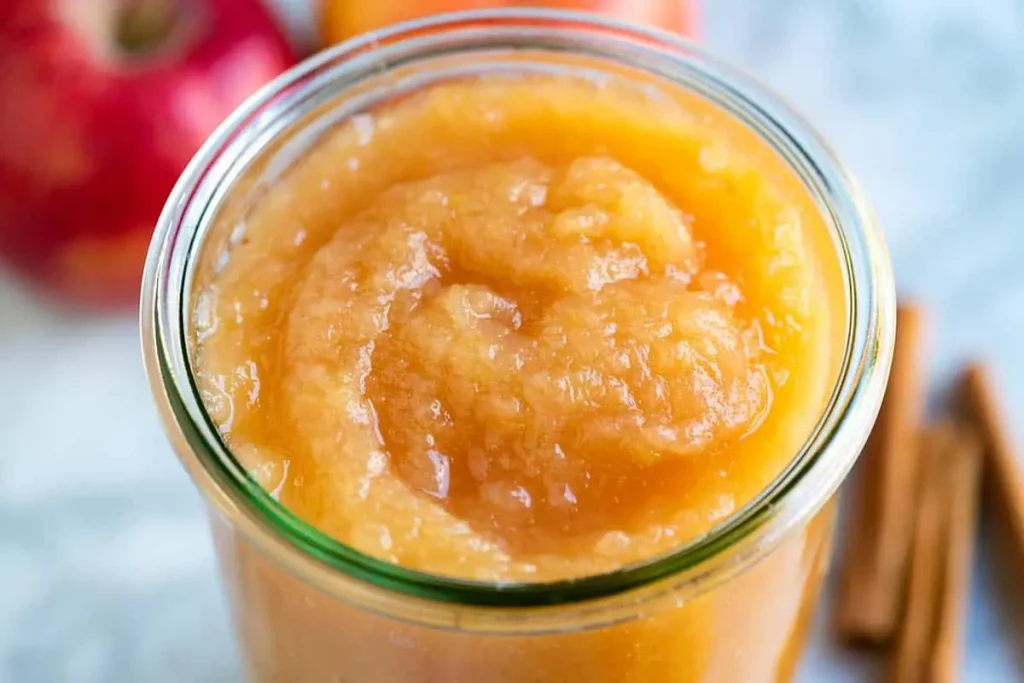 Unsweetened apple sauce has a mildly sweet flavor with very little sourness. It can be used in place of eggs, especially in baking; hence, it can be considered a vegan egg substitute.
Apple sauce is derived from apples, and it is a plant-based derivative. It contains zero cholesterol or fat. If you are someone who is concerned about your health, applesauce is the ideal vegan egg substitute for you.
Apple sauce is also an ideal vegan egg substitute when it comes to baking, as apple sauce provides ideal moisture to the baked good, just like the egg. It adds a rich flavor to the dish as well. While replacing one egg, use three-fourths cups of apple sauce.
2. Aquafaba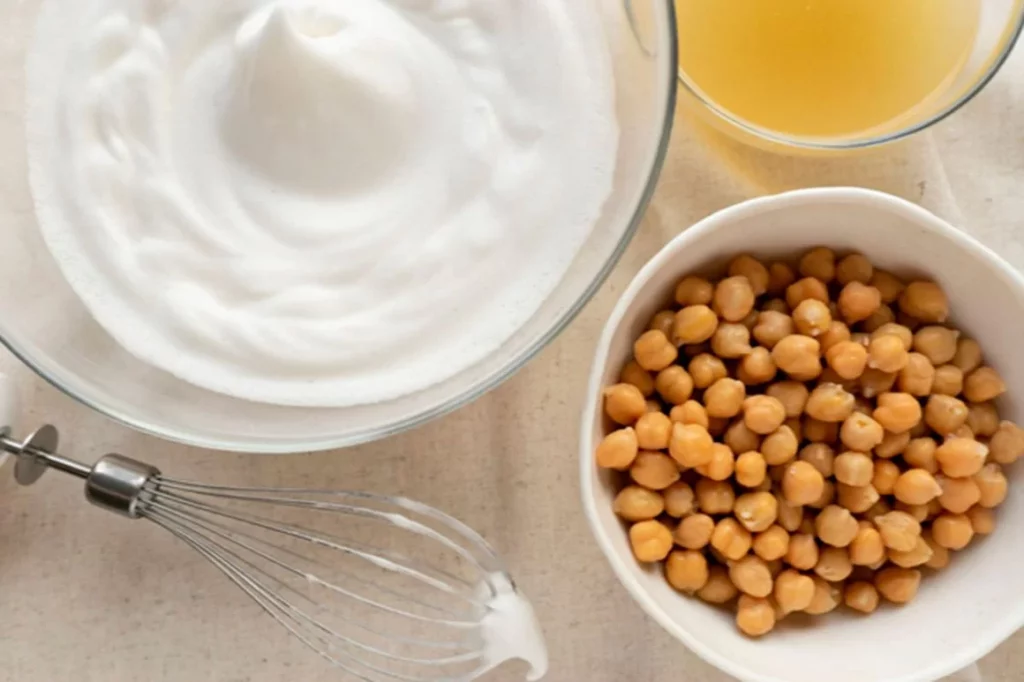 Aquafaba refers to the viscous water in which legumes are cooked. It has similar structural properties to those of egg white and can be used as a vegan egg substitute.
Aquafaba is one of the most affordable vegan egg substitutes as it is nothing but water in which legumes are cooked. You can get this from the shop, or if you have time, you can easily cook this at home.
This can be used as a vegan egg substitute while making mayonnaise, ice creams, and curries. While replacing the egg with aquafaba, use three tablespoons of aquafaba for one egg.
3. Black Salt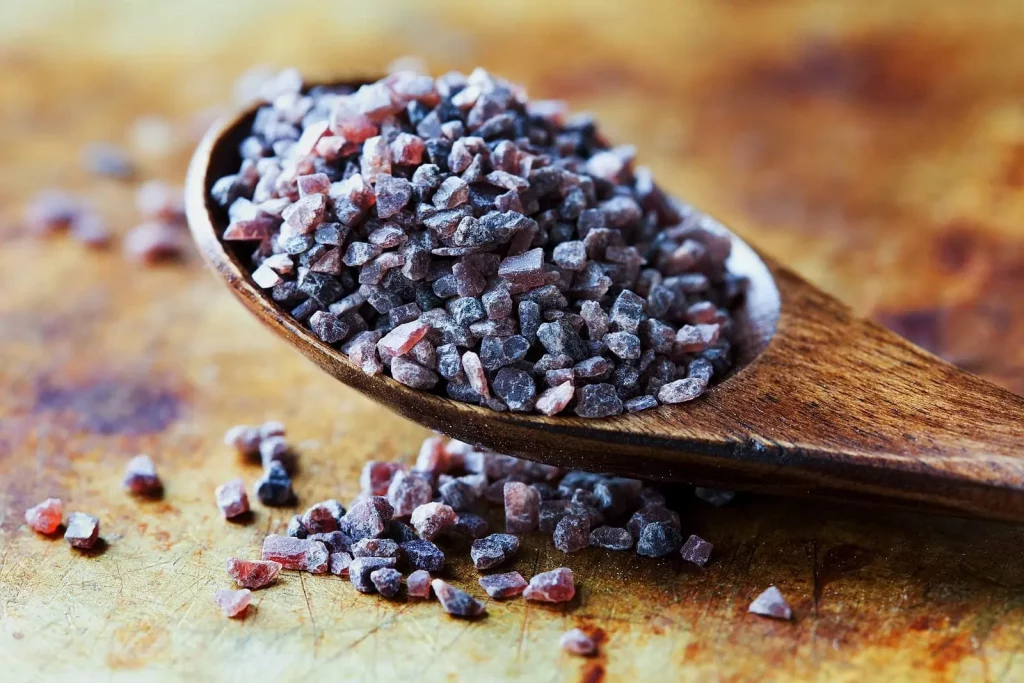 Black salt has a savory and umami flavor. It also has a subtle sulfur aroma similar to an egg. When used in cooking, it provides an egg-like flavor and hence can be used as a vegan egg substitute.
Black salt is also known as Himalayan salt and is used in Asian cooking. Black salt can be an ideal vegan egg substitute in salads and curries. Black salt is highly nutritious. However, it can be hard to come by your nearest grocery shop.
4. Flax Seed Gel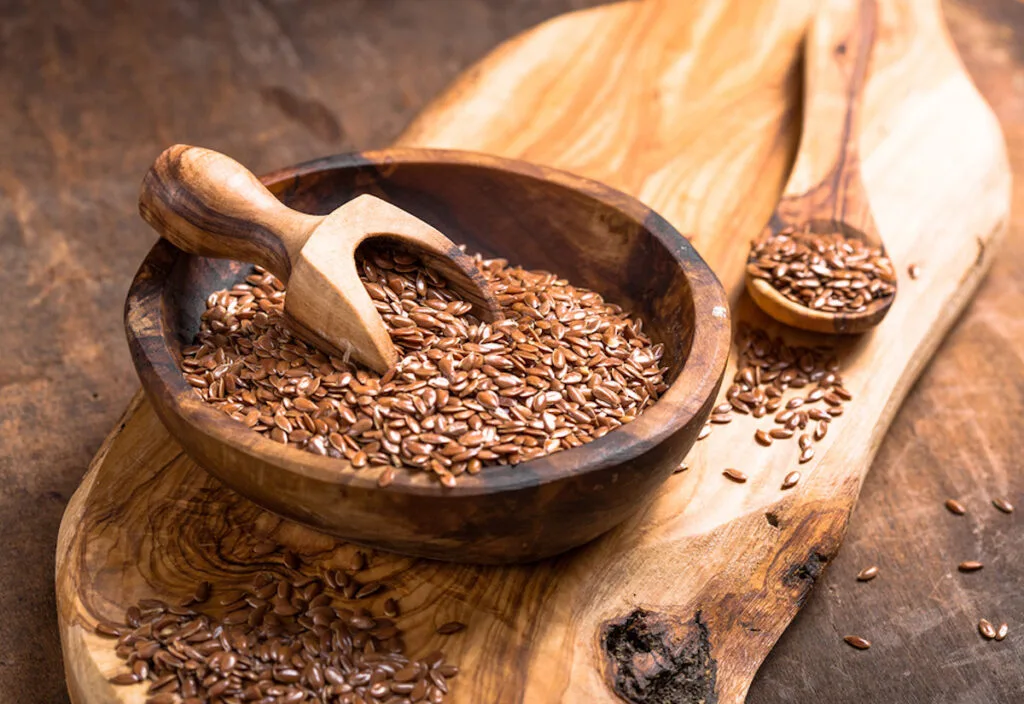 When flax seeds are boiled or mixed in water, it gives an extremely slimy consistency which is similar to egg white. It can be an ideal vegan egg substitute in dishes that requires texture.
Flax seeds, also known as linseed, are extremely nutritious. You can use the flax seed gel in almost all dishes that require egg. However, flaxseed gel has a nutty taste which might affect the overall taste of your dish.
5. Ripe Bananas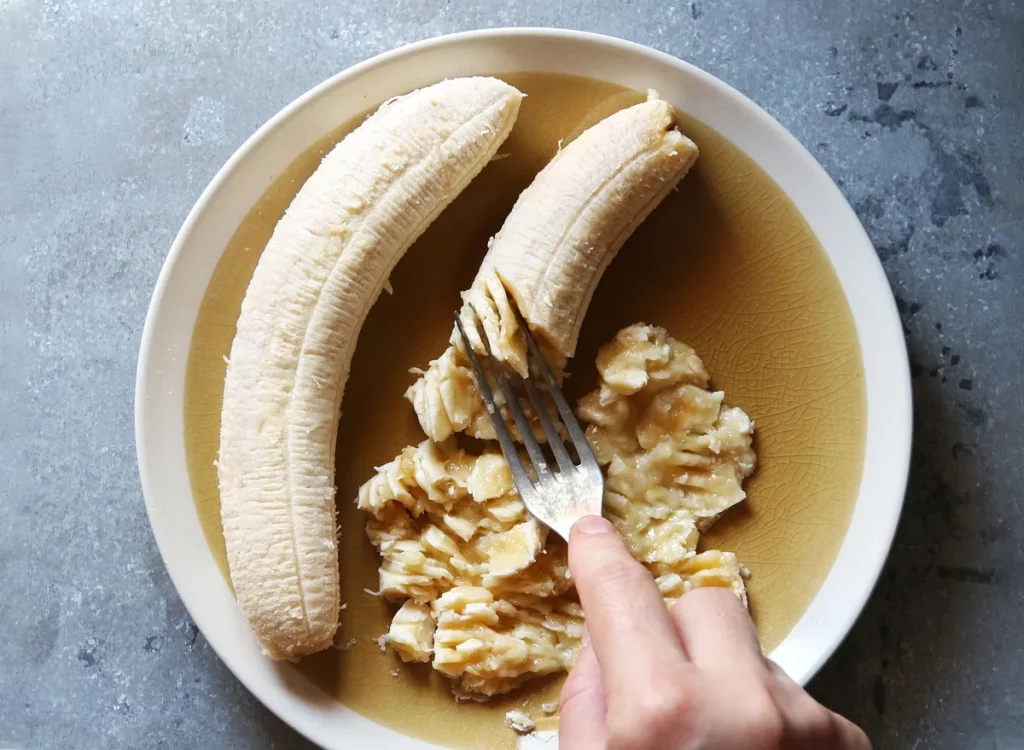 If you plan to bake a cake, choose a ripe banana as a vegan egg substitute. It will impart a sweet flavor while working on the consistency of the cake mix.
You can use one whole ripe banana in place of one whole egg. However, if you are using a ripe banana, make sure to add some baking powder as the banana might harden the final product.
6. Silken Tofu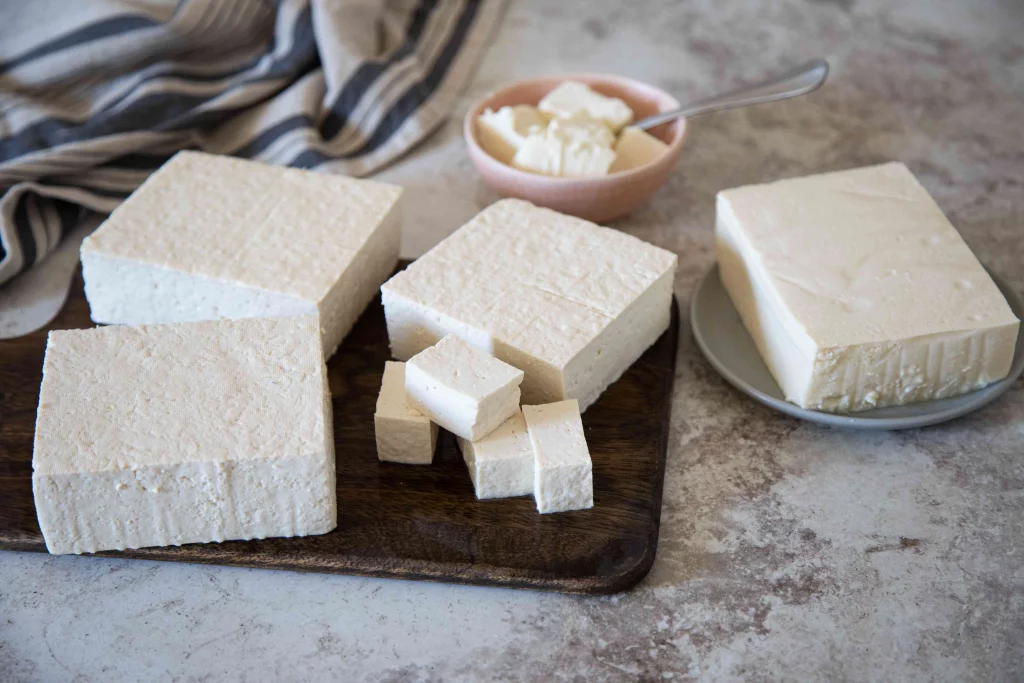 Silken tofu is coagulated soya milk made from soya beans. It is extremely delicate and provides a creamy texture to the dish. Hence this can be used as a vegan egg substitute.
Silken tofu is also known as Japanese tofu. It has a tender texture and is best to be added to cream cheesecakes and sauces as a vegan egg substitute. It works as a good vegan egg substitute in baking as well. While replacing, add a quarter of silk tofu for one beaten egg.
7. Tapioca Starch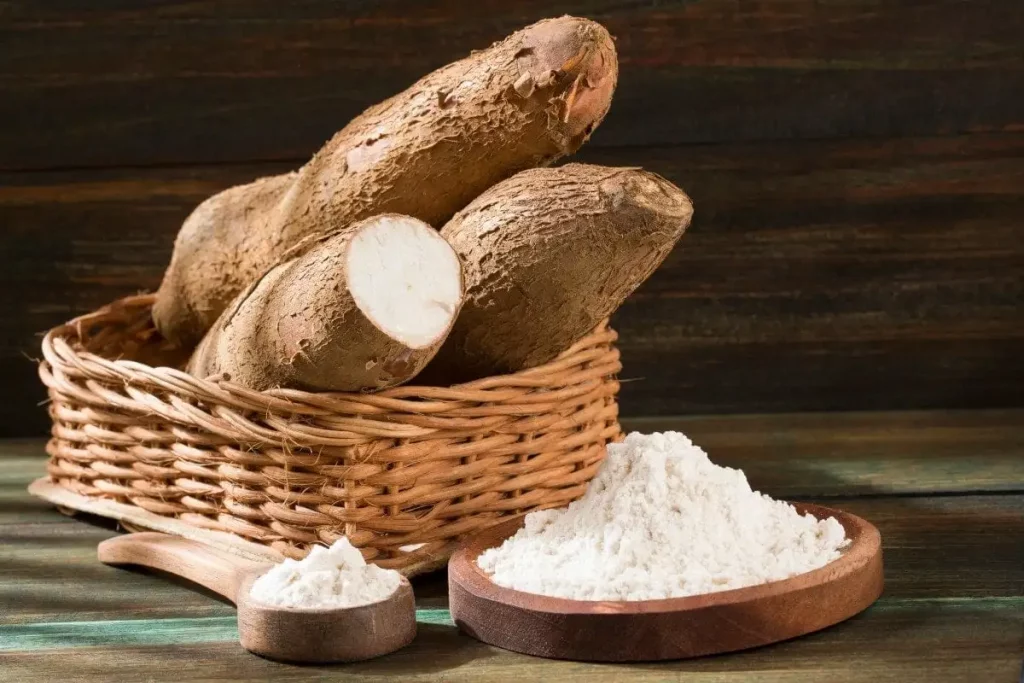 Tapioca starch is derived from tapioca. It has thickening properties similar to an egg and hence can be used as a vegan egg substitute.
The juice of the cassava root is used to make tapioca starch. After that, the juice is evaporated to extract the starch. On the other hand, tapioca starch works well as an ingredient in recipes where eggs are called for. It can also be used as a vegan egg substitute when preparing mayonnaise.
8. Chickpea Flour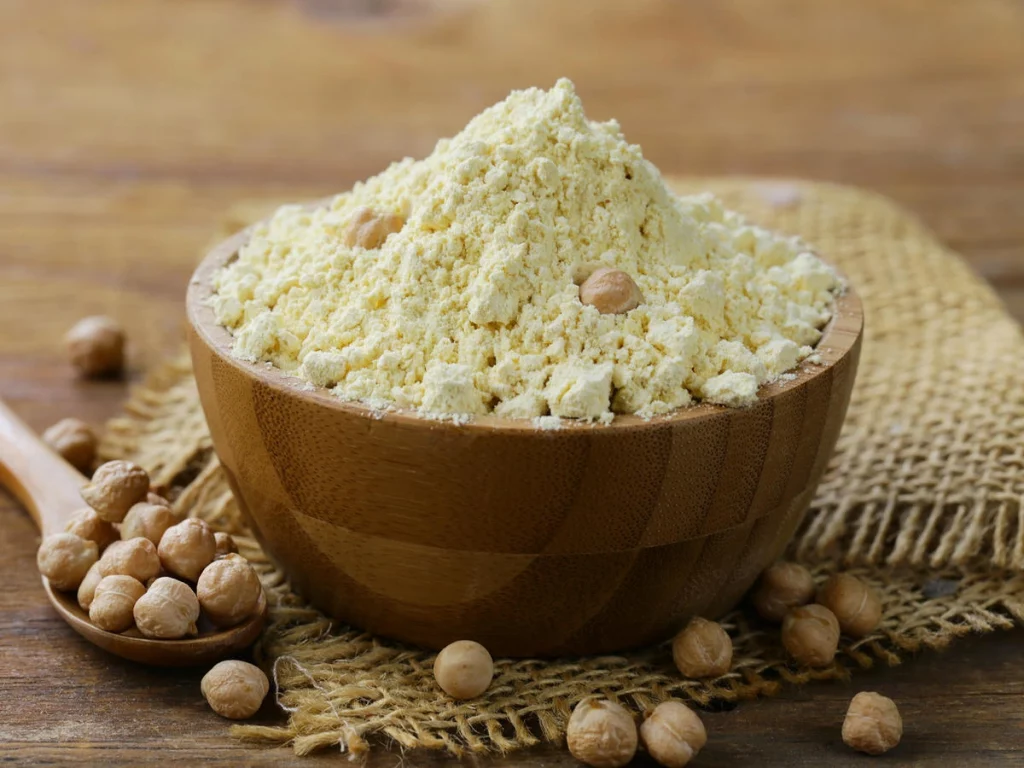 Dried chickpeas are used to make chickpea flour. It has a high protein content and can be used for thickening and baking. So, chickpea flour can be used as a vegan alternative to eggs.
However, chickpea flour has a distinct nutty scent and will change how the dish tastes in general. Also, chickpea flour is denser, so it will thicken the stew or sauce more quickly. Therefore, use sparingly when thickening with a vegan egg substitute.
Short Recap Of Best Vegan Egg Substitutes
You've probably gone through all of the vegan egg substitutes by now. But I understand how perplexing it might be to determine which substitution would genuinely work in any dish under the sun. To make things easier, I've divided it into three groups.
Best Vegan Egg Substitutes In Terms Of Flavor and Texture –
Aquafaba
Flax seed gel
Best Vegan Egg Substitutes That Are For Baking–
Unsweetened Apple Pie Sauce
Silken Tofu
Best Vegan Egg Substitutes That Should Be Least Considered –
Chickpea flour
How To Use Vegan Egg Substitutes In Recipes
Vegan Egg Substitutes
Are you someone who started owing veganism recently? If you are, you must be confused about choosing an vegan egg substitute. An Egg is a very versatile ingredient and it is hard to find a good substitute for it. However, we have curated some egg alike vegan egg substitutes for you which you can use in your recipes.
Unsweetened Apple Sauce

 Aquafaba

Black Salt

Flax seed Gel

Ripe Bananas

Silken Tofu

Tapioca Starch

Chickpea Flour 
Go through the substitutes and see which one seems fit for the recipe.

Collect your ingredients and use your preferred substitute.

Use the substitute in the required amount and proceed to make the dish according to the recipe.
Final Thoughts
Eggs are such a great ingredient. It can be used in multiple ways, and sometimes there is no exact replacement for that. However, some ingredients can mimic some properties of an egg.
This article has extensively discussed some of the best vegan egg substitutes. I hope you get your answer here! Cook an amazing dish using any of these, and do let us know how it turned out in our comment section.
Frequently Asked Questions (FAQs)
What do vegans use instead of eggs?

Apple sauce, black salt, flax seed, ripe banana, tapioca starch, and chickpea flour are some of the best vegan egg substitutes.
What do vegans eat instead of eggs for breakfast?

Oats, avocado, and peanut butter are some of the good options to have as an egg substitute for breakfast.
Are there fake eggs for vegans?

Yes. There are fake eggs made out of vegan ingredients that mimic eggs' appearance as well as nutrition.
How do you bind without eggs?

You can either use apple sauce or mashed banana for the binding process while preparing for baking. 
How many bananas does it take to replace one egg?

You can either use one banana or half banana according to the quantity of the flour. If you are using an extremely ripped banana, half of the portion will be enough.